Annual Report NLR 2018: A year of joining hands
In 2018, the NLR logo rightly illustrated our conviction that joining hands makes all the difference.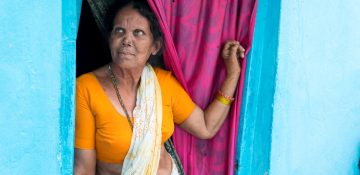 Working together to fight leprosy
We worked hard in partnerships to accomplish our dream 'a world without leprosy and exclusion due to disabilities.' Together with other international aid organizations, local governments, partners and social workers, with donors and other important donating organizations as the 'Nationale Postcode Loterij'. But also with persons affected by leprosy who strive to reduce stigma within their communities and who, like no other, are able to inform and share their stories based on personal experiences.
We would like to say a massive thank you to all our partners!
Global Partnership
The absolute highlight in collaboration was the launch of the Global Partnership for Zero Leprosy at World Leprosy Day 2018. This partnership brings all relevant parties working on leprosy together. By joining hands, developing a common research agenda, and creating a toolbox of best practices, the Global Partnership for Zero Leprosy will help governments develop realistic roadmaps towards zero leprosy.