Impact of the Corona virus on NLR's work
The Corona virus and the measures which governments are consequently taking, are impacting lives across the globe. Especially the most vulnerable often feel insecure about how to prevent infection. Isolation and social distancing further fuels feelings of loneliness. We wish you and your loved ones a lot of strength and health during this difficult time.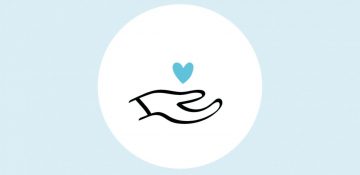 Challenges
Naturally, it is also affecting our work in the countries where we are currently active: India, Indonesia, Brazil, Nepal, Mozambique and The Netherlands. The governments of each country have taken measurers of different proportions, depending on the national situation, to stop the spread of the virus. These measures are disrupting daily life and will have far-reaching consequences for the implementation of our ongoing projects. We cannot precisely foresee yet what these will be. We are monitoring the developments closely.
We are collecting as much information as possible about our beneficiaries and the present state of our projects. Our teams are trying to reach people under treatment and those dealing with the consequences of leprosy. We advocate with governments at all levels to secure continuation of treatments and to include persons affected by leprosy in protection and information campaigns and emergency aid programmes related to the Corona virus..
Many persons affected belong to the most deprived groups and are particularly vulnerable to the consequences of this virus due to their low resistance and poor access to adequate health services. People affected by leprosy often live in less hygienic conditions without soap and water to disinfect themselves properly. Often many people live together on a small surface, which makes it impossible to keep a distance of 1.5 meters.
Perseverance
Perseverance to fight the Corona virus is important. And perseverance demands a lot from a person. We are very aware of this. Fighting, like the Corona virus, a disease like leprosy requires a lot of effort and a lot of time. We are confident that together we will eventually overcome this crisis. And we have every confidence that we can continue our fight against leprosy.
Alternative ways of continuing our work
We are in constant contact with our in-country teams who judge the day-to-day situation in the field. The health of our colleagues and people in the communities we work in are our first priority. Mobile phones, SMS, WhatsApp, local radio stations, everything is used to reach the leprosy patients with what they should and should not do.
We are united by a strong mission and vision: a world without leprosy and its consequences. This crisis will probably affect progress and can delay our impact. However, we are positive that together with all our partners and our strong networks and through your support we can continue to support those who need help the most.
We will keep you informed about how we deal with COVID-19 in the different countries where we work and how we strive to continue our work for people affected by leprosy as well as possible. You can read more about the developments on our website.
Stay safe and healthy
For now, for all our employees and volunteers, and you reading this message: take care of yourself and your loved ones in everything we do. Let's continue to take care of each other and overcome the coronavirus together.
If you have any questions, please feel free to contact us at info@nlrinternational.org