Leadership Course project Brazil funded by Unesco
In 2018, NHR Brazil developed the Leadership Course, addressing citizenship and human rights for people affected by leprosy and other neglected tropical diseases.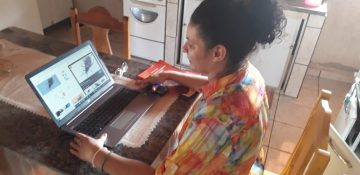 In 2021, the second course was funded by UNESCO, held online considering the pandemic. 27 leaders were trained, including 15 persons affected by leprosy. A Guidebook produced to support the course is available online. The leaders participated in the Forum for the Fight against NTDs, during the Brazilian Congress of Tropical Medicine, and were protagonists in the debates and elaboration of an Open Letter, containing claims to the authorities and information to the general public.