Linda Hummel new CEO of NLR
Ms Linda Hummel will become the new director of NLR on 1 January 2021. She will succeed departing director Jan van Berkel, who held this position from 2009.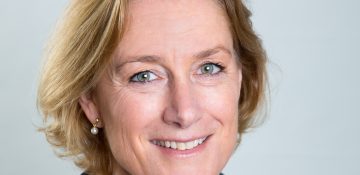 Linda Hummel has years of experience in international, developing and innovative organizations. First in the private sector, later in international cooperation. In recent years she has worked as Director of Global Fundraising Development at Amref Health Africa. Earlier she was responsible for communication, fundraising and partnerships as management team member at Amref Flying Doctors from 2005 to 2018. Previously, she held management and executive positions in the corporate world, including at Time Magazine and AOL.
Linda Hummel: "Over the past 15 years I have seen many improvements in health in Africa. So there is progress. At the same time, an age-old disease such as leprosy still causes 200,000 infections worldwide every year. A disease that can lead to severe disabilities and exclusion. We can put an end to that. Within NLR there is a lot of expertise, innovative power, experience and drive. I am therefore looking forward to working with all NLR staff to reduce this disease and to work towards the ultimate goal: a world without leprosy ", says Linda Hummel about her new role.
Bram van Ojik, Chairman of the NLR Supervisory Board: "With the appointment of Linda Hummel, we have found a worthy successor to Jan van Berkel. With Linda's extensive experience in developing countries and her knowledge of communication and campaigns, NLR can continue to play a forerunner's role in the fight against transmission and the stigma that hits people affected by leprosy. We are looking forward to our collaboration ".