New Country Director NLR Nepal
NLR welcomes Bikash Man Singh as NLR Nepal's Country Director since January 2022.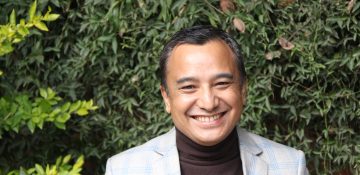 Bikash Man Singh is a result oriented and dynamic professional with over 25 years of professional experience in the health and social development sector. He has experience spearheading capacity enhancement activities of a diverse range of development projects: social, economic and health with an emphasis on building partnerships with support organization, stakeholders and communities.
He is a keen planner, strategist and implementer with proven success in devising and effectuating policies aimed at ensuring smooth running of hospitals. He has demonstrated abilities in identifying potential partner organizations, relating to cross functional teams of project partners and community members across all hierarchical levels. He motivates them towards achievement of project objectives. He keeps a focus on the financial bottom line by ensuring an optimum utilization of resources. He is successful in relating to people across youth sections of society and motivates them towards making significant achievements, personally and socially.
Singh has an MBA degree in financial management from Nepal, Post Graduate Degree in Health Care Administration from India and Bachelors of Healthcare Administration from United States. He lives in Kathmandu with his family.