Stories of persons affected by leprosy in Mozambique during COVID-19
We try to make sure persons affected by leprosy in our operating areas are well-informed of about the corona virus and, simultaneously, receive adequate help and medication to treat leprosy. We share three stories from persons affected by leprosy in Mozambique.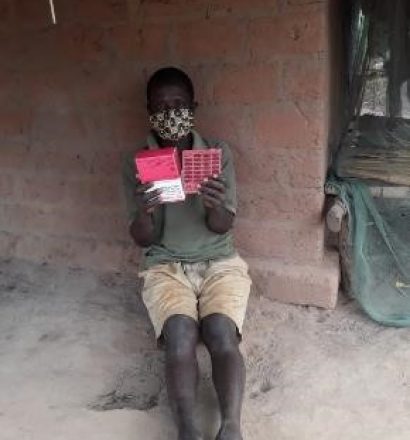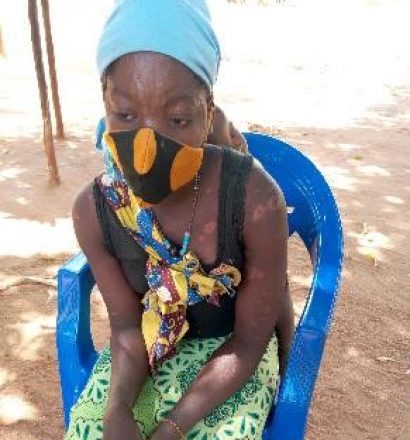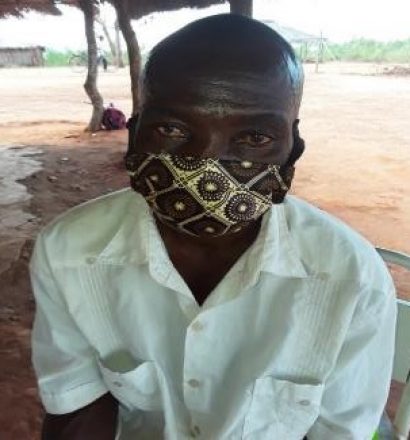 Many persons affected by leprosy belong to the most deprived groups and are particularly vulnerable to the consequences of the corona virus due to their low resistance and poor access to adequate health services. Persons affected by leprosy often live in less hygienic conditions without soap and water to disinfect themselves properly. Often many people live together on a small surface, which makes it impossible to keep a distance of 1.5 meters. Informing them and making sure they continue their treatment is essential to mitigate the consequences of this new threat.
Gonçalves Armando (45)
Gonçalves lives in Ambrósio village, Namanda locality, in Ile District- Zambézia with his family (wife and five children) and he tells us how he is accessing leprosy drugs during this COVID-19 period.
"I realized that I had skin spots three years I go. After participation in a community sensitization meeting, I joined a screening session and I was identified as a suspected case by the community volunteer. Then, the nurse confirmed that I am a leprosy affected person. Now I am in the 6th month of treatment and I joined to the Nnóweherani Yenhu self-care group where I have regular assistance and advise. We got information about the corona virus and the prevention measures through the local community radio and also by our local leader. Then, we were informed that we could not meet at the group until new orientation. Before the corona virus outbreak, I used to lift my medication at the self-care group.
I was worried when I saw that the medicine was running out in a situation where all group meetings were suspended and I did not even have a mask that I could use to go to the health unit. Today, the health worker came to my house accompanied by the volunteer who left these three wallets to ensure that I have medicines to take for three months. He also offered me this mask that saying it was supported by NLR Mozambique.  It will help me to go out if necessary.
I am very grateful for this gesture and I would like the same for all people who are in treatment since we cannot go out on the streets without a mask. Thank you very much."
Elicete Miqueias (28)
"I am a student at grade 7. I live in Maua District, Niassa and I am a member of Muandece self-care group. I was diagnosed with leprosy two years ago. Since then, I received and finished my treatment. After school, I go to the farm where we produce cassava and lentils for our family consumption. Our group also has a communal land.
I received information about the corona virus through the local leader and also at school. Because of this situation, the lessons were stopped and all students were recommended to stay home as a way to avoid the get the infection. Our church is also closed.
Our group facilitator and community activists also sensitized villagers about the disease and how to prevent infection. Thus, we are no longer meeting in our group as we were taught that is very easy and fast to get infected by the virus. We practice the hygiene such as regular hand wash and no hand shaking. We also use the face mask when we go out and also in crowded places."
Marcelino Viagem (50)
"I heard about the corona virus for the first time over the community radio and in the information and dissemination lectures at the local health unit. The local leader reported that there would be a training for volunteers to disseminate information on prevention measures and I was invited to take part. After the training, I was well informed about the disease.
Now I feel able to disseminate information, especially which type of preventive measures are needed. With this knowledge I will bring significant change in my community because one of the purposes of the training is that each trained volunteer makes replica through door-to-door visits. Thank you for the opportunity."