World Leprosy Day 2019
It is World Leprosy Day on Sunday 27th of January 2019. On this day we raise awareness for the everyday fight against leprosy worldwide.
This year's theme is ending discrimination, stigma and prejudice. With this we call for attention for persons affected by leprosy who suffer from the heavy stigma that still rests on leprosy.
Stigma and discrimination
The majority of people affected by leprosy are believed to experience some form of stigma and discrimination. Up to half of them will face mental health issues, such as depression or anxiety.
#WorldLeprosyDay
Please support #WorldLeprosyDay to help raise awareness about the impact discrimination and social stigma have on people affected by leprosy, and how these negative attitudes hamper efforts to stop the spread of the disease. Find out how NLR and other ILEP members and the leprosy community are working for increased social inclusion and mental well-being, and how women and men affected by leprosy are making the case for greater participation, demanding their rights and mobilising to overthrow discriminatory laws and practices.
By working together to end the discrimination and stigma of leprosy, we will be one vital step closer to a world without leprosy.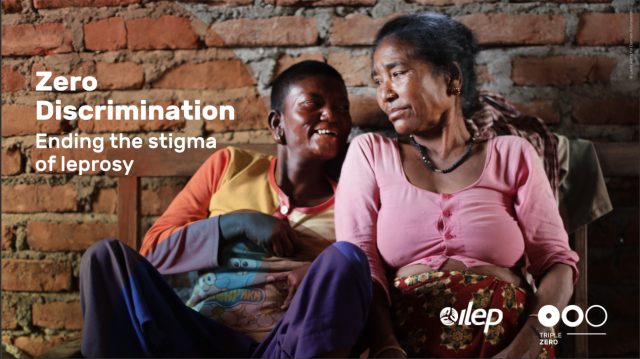 Zero Discrimination: Ending the Stigma of Leprosy
Launched in January 2019 ahead of World Leprosy Day, this ILEP publication explores the complex links between stigma and leprosy and sets out what needs to be done to end the cycle of discrimination.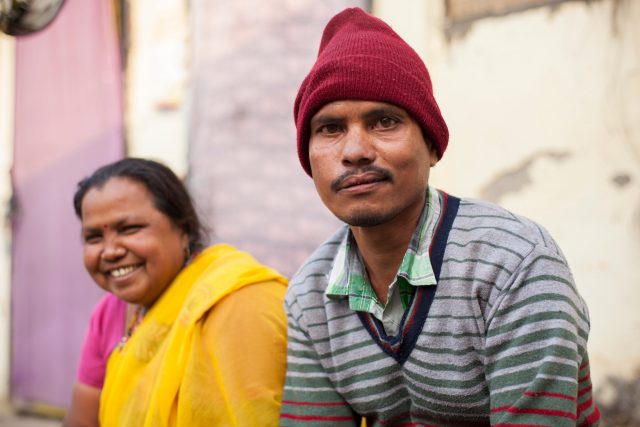 Ajay's story: Leprosy's impact on families
Meet Ajay, aged 40, from Amroha, India. This is his story, told in his own words, to help raise awareness of stigma and discrimination this World Leprosy Day. Read Ajay's full story.