Peer Counselling in Primary Health Centres in Indonesia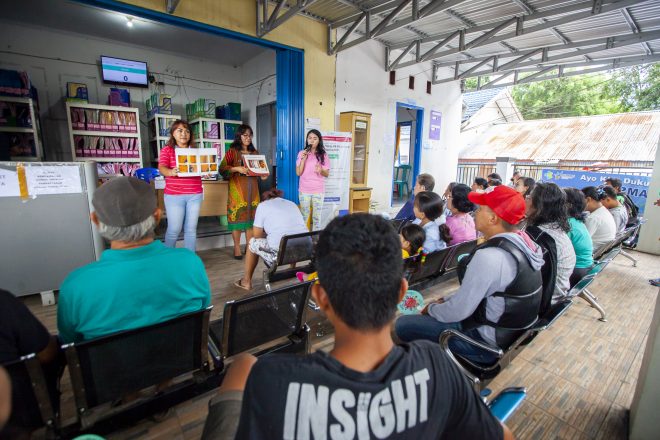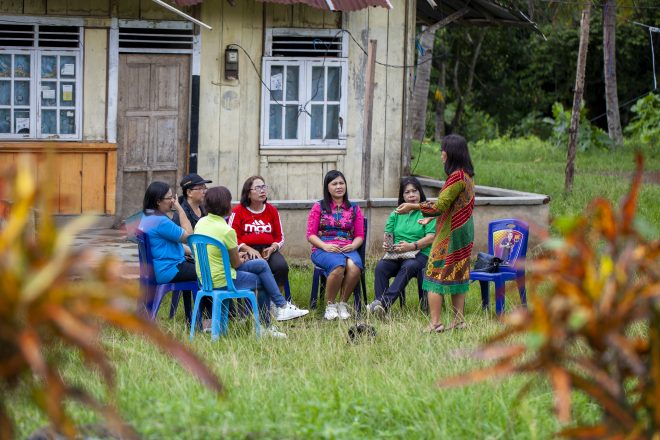 A pilot project for peer counselling in collaboration with primary health centres started at the end of 2020. The initial results are promising, paving the way for the continuation of this project.
In this first phase, 10 persons affected by leprosy were trained in peer counselling skills. The training covered materials on leprosy, stigma, discrimination, depression and anxiety, and important interpersonal skills such as counselling and communication. At the same time, to ensure the sustainability of peer counselling at primary health centres, 10 leprosy and mental health workers were also trained in stigma, depression and anxiety issues, and the use of a standardised assessment tool.
Discussions revealed that many leprosy patients showed signs of mental health problems such as depression, lack of acceptance and reactions to leprosy that might induce stress. The importance of mental health problems around leprosy and its relation to stigma was increasingly recognised. Health workers described how many leprosy patients remain unable to accept their condition and lose motivation to carry out activities, and now realise that these patients need not only medical but also psychological counselling. The presence of peer counsellors helps persons affected by leprosy to overcome this problem by sharing stories and experience and providing relevant suggestions.
We identified some interactive peer counselling training methods such as quizzes, games, audio-visuals and exercises that can facilitate learning by persons affected by leprosy. At the same time, the COVID-19 pandemic imposed social distancing rules, which prohibited normal interaction and in a few cases created some distress among participants. A total of nine peer counsellors are now actively providing peer counselling sessions in five primary health centres. We expected that by the end of 2020 at least 50 persons affected by leprosy would complete six counselling sessions as clients. However, because of the pandemic related challenges, only 20 of them are currently undergoing counselling sessions.