The story of Gobal
Like no other, Gobal knows what it is like to become affected by leprosy. He now puts his experience to use and helps others. Because he recognises the symptoms of leprosy, he takes community members to the health centre if he thinks they are at risk of developing leprosy. His vigilance made the difference on many occasions.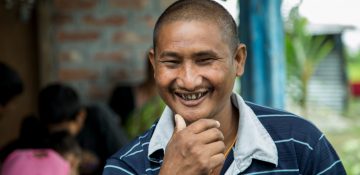 Today I help others affected by leprosy
"With the help of NLR, I started a self-care group. At the group, we discuss our struggles. We all go through similar things: the fear of not being able to provide for your family anymore or becoming an outcast. We also encourage each other to take good care of our wounds to prevent disabilities. The group has helped me so much. I could regain my self-confidence.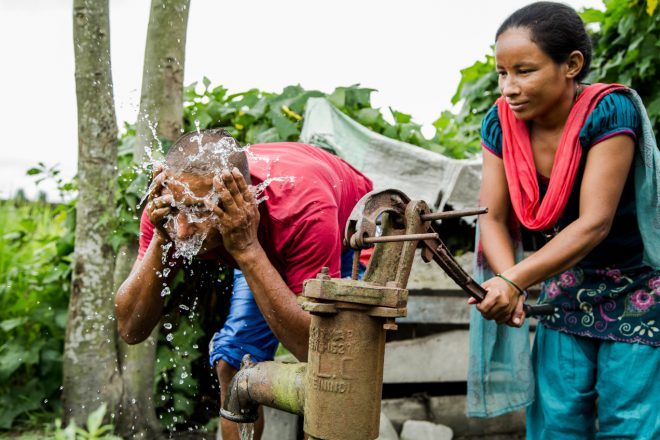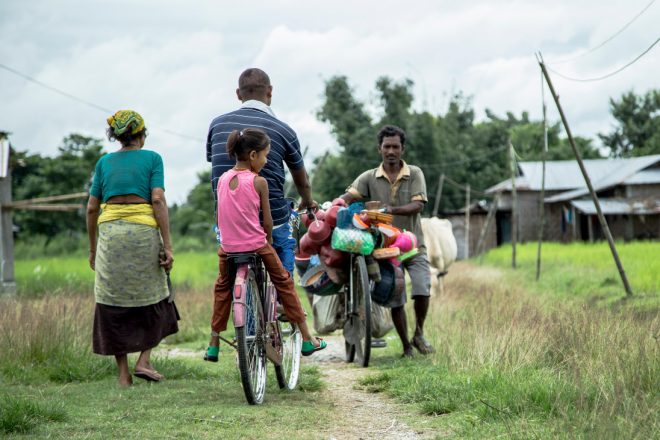 The self-care group has helped me regain self-confidence
I was 23 and had just gotten married, when I realised that the strange feeling in my muscles wouldn't go away. I went to the health centre in my neighbourhood, where I was told that I had leprosy. After that, somebody threw medicines at me. From a window. In that moment I realised something terrible had happened to me. What would my wife be thinking? We were newly-weds! In order not to hurt her, I decided not to tell anyone.
My medication was thrown at me from a window
For two years I took my medication. In fact, my mother was the only one who supported me – perhaps because my father also had leprosy – but she died shortly after. My family no longer wanted to eat with me, and my leg was getting worse every day. For a year, I lugged it along.
Meanwhile, a lot has changed. I have been cured. And thanks to surgery performed on my leg, it's hardly possible to see I once had leprosy. But the strength in my hands is gone – as much as I need it to work our land.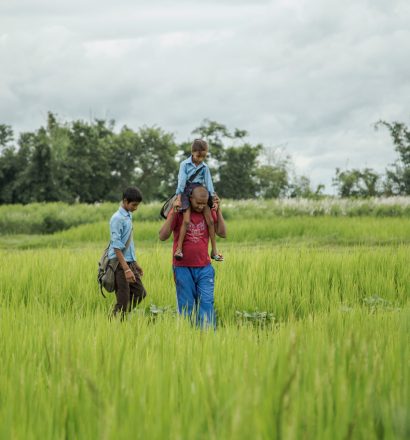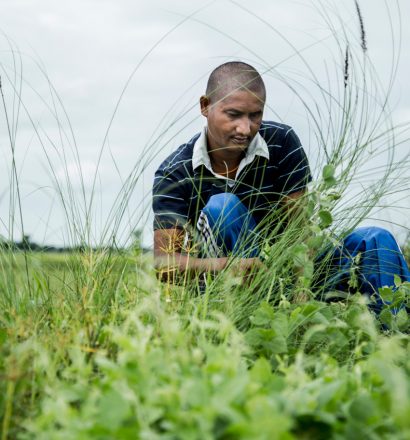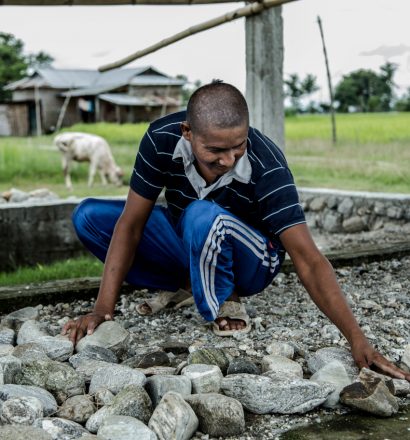 I was healed and my leg was operated on. But the strength in my hands is gone
I learned to make bamboo stools and worked on my self-confidence
Through NLR, I was able to participate in a number of courses. I learned to make bamboo stools and worked on my self-confidence. The training taught me that the disease might not be impossible to overcome after all. One by one, I told my family members and fellow villagers. I even hung posters around our neighbourhood to inform people about leprosy. My active involvement in our self-care group does me a world of good.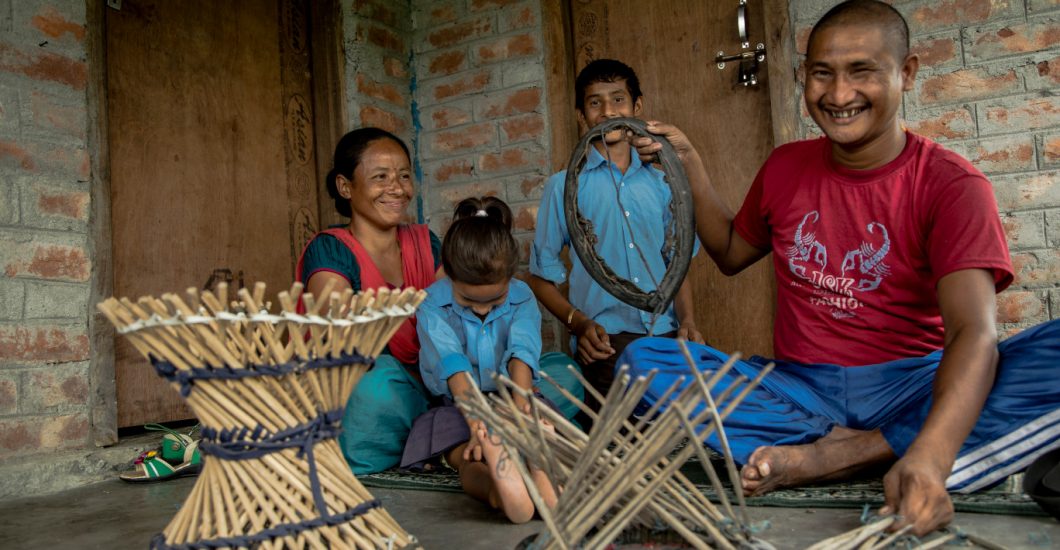 I even hung posters around the neighbourhood to inform people about leprosy
I can no longer work the land like I used to. I would want to, but I can't hold the tool firmly enough. Now, I sell stools and sometimes help in construction. It's hard work, but I trust that I can give my children a better future like this.