The story of Jumiati
Rap Rap village is one of 44 villages in North Sulawesi province where the Indonesian Ministry of Health and NLR began piloting the Leprosy-Friendly Village programme to reduce stigma and increase public awareness around leprosy in 2012.
Today the villagers have a better knowledge of leprosy and local health workers know how to recognize its signs for early detection without discriminating against persons affected. According to the NLR Leprosy Control Program Manager Dr. Teky Budiawan, the five-year Leprosy-Friendly Village programme at Rap Rap village was very economical because it successfully attracted participation from groups at the government and grass-root levels, including health workers, volunteers, local leaders, religious leaders and teachers. The programme was running for just a year when the district government decided to support its implementation until today. It shows the government's commitment to the fight against leprosy through public dissemination of information about leprosy and stigma reduction by the potential groups and early detection by the people who already understand the leprosy signs.
Many interest in programme
The village has received many visitors from other districts and provinces of Indonesia seeking to learn about best practices of  the Leprosy-Friendly Village programme. The head of the North Minahasa district and the governor of North Sulawesi province
have even been awarded for their success in reducing the number of new leprosy patients. In 2012 there were 18 new leprosy patients in the district. By raising awareness, the programme gradually increased the number of new leprosy patients to 65 in 2014, before decreasing them to 35 in 2016.
The increased case finding in 2014 showed that people who became aware of leprosy signs took the initiative to visit the Aer Madidi health clinic for a check-up. And later in 2016, there was a decrease, which indicated a success due to the commitment of the health workers, teachers, religious leaders and local leaders who intensively disseminated information on leprosy and the fight against stigma and self-stigma.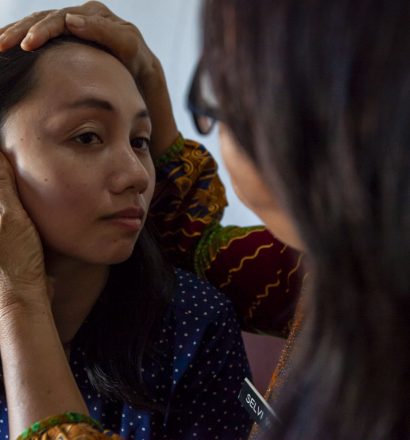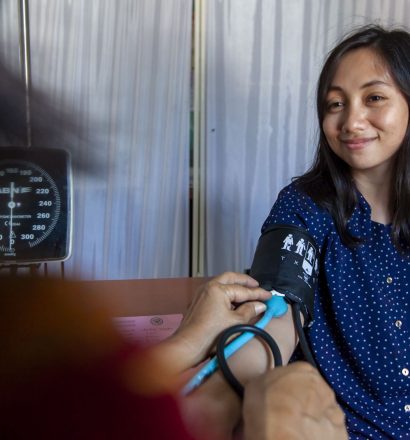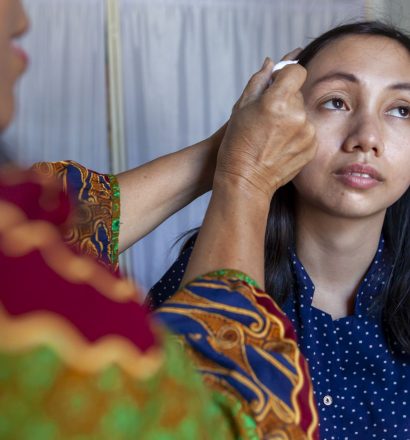 When I was diagnosed with leprosy, I was down and sad.
One of those diagnosed at an early stage because of the programme was a young woman nicknamed Mia (25). Her mother took her to the health clinic in 2013 because she had two big red patches around her right eye and right arm. She thought they were just a skin allergy and was unaware it was leprosy. A health volunteer and neighbour asked her to go to the health clinic, but she did not go until her mother took her to the clinic for a consultation. Mia said: "When I was diagnosed with leprosy, I was down and sad. I locked myself in my room, but later I forced myself to get up and go to the health clinic for treatment. I did not feel any discrimination in the health clinic. They welcomed me like an ordinary patient."