The story of Maria
In 1974 Maria was 20 years old and lived in a very simple house in the municipality of Labrea, close to the border between Amazonas and Rondônia. She was taken by force to a colony where persons affected by leprosy were segregated from the rest of society.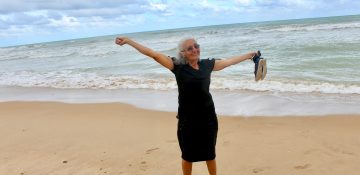 I felt like the worst person in the world, not even a murderer would be hunted down that way
Her husband was traveling at the time and she was at this hospital for almost three months. She remembers a doctor set fire  to a stool she had sat on.
He told me not to touch anything," she said. "Even our food was left on a path for us to pick up.
Her husband went to the colony and signed a form taking responsibility for her before leaving with Maria against the  administration's orders. "Before the disease, we lived well and had a little shop and a bakery. Afterwards, no one bought anything that came from us, not even the machinery they wanted when we left for Rondônia".
Since 2010 Maria has taken part in a selfcare group for persons affected by leprosy. "Everyone treated me so well," she said.
"I could not imagine I would ever be someone again".
Lacking the strength to carry on cleaning houses to earn money, Maria had struggled with the pension given to her by the government for her retirement as a person with disabilities, but her life got better through her participation in the workshops provided by the Socioeconomic Rehabilitation project. She learned how to produce jewellery using natural materials from the Amazon region. With the money earned from selling earrings, necklaces and bracelets, Maria was able to renovate her kitchen in 2019. This helped her to improve the production of natural juices, homemade bread and sandwiches, and regional sweet treats – recipes she learned in the gastronomy workshops held in 2018 in the same project.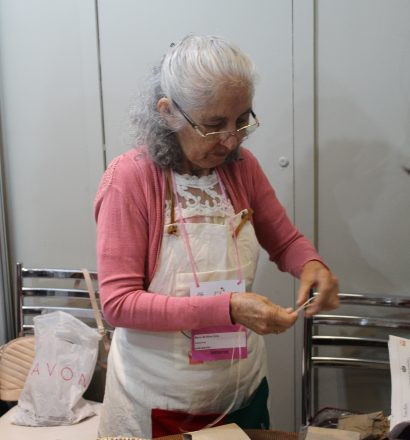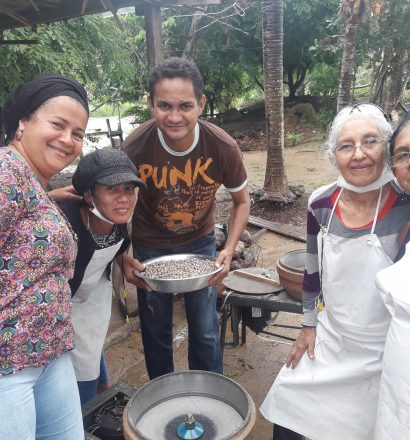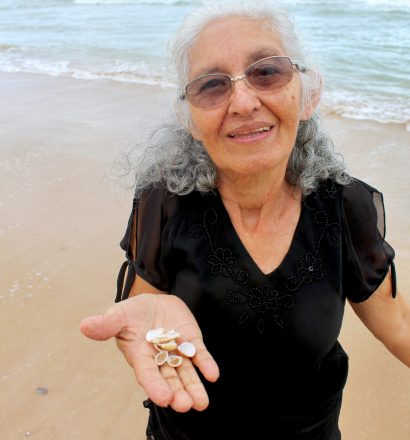 In 2019 Maria was one of those chosen to sell products in Recife during the 10th Hansenology (Leprosy) Symposium. It was
a special moment for her because she was welcomed by many different people who wanted to hear her story. She also saw the ocean for the first time.
Today I am a very different person, I was born again.
"The project improves the economic situation for persons affected, but also improves their self-esteem, social
participation and promotes a real inclusion in society", said Albanete Mendonça, member of the Rondônia State Health
Department and coordinator of the project. "Changing people's lives is not easy. But to observe clearly this change in the lives of our beneficiaries makes us very happy. Our efforts are not in vain, and we expect to attract new donors and take it further based
on the results that we have achieved so far", said Rejane Almeida, Technical Assessor of NHR Brazil.