Medical Technical Advisor (38h)
NLR is looking for an experienced and analytical Medical Technical Advisor on Leprosy/NTD.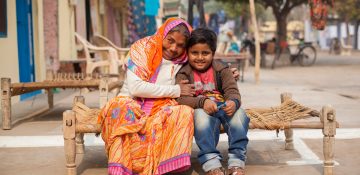 Do you want to make an impact for people who need it most?
Working for NLR (until No Leprosy Remains)  means working towards a world without leprosy and its consequences. NLR is an international NGO that has been one of the major forerunners in the fight against leprosy in the past 50 years.
A world without leprosy is a concrete and realistic goal. Our ambition is to help make this  happen with an enthusiastic and committed workforce. We continue until No Leprosy Remains! Will you join us?
Medical Technical Advisor (38h)
The Medical Technical Department is a team of dedicated experts with a focus on research and innovation. To strengthen this team we are looking for a: Medical Technical Advisor for 38 hours a week.
As Medical Technical Advisor on Leprosy/NTD, you help to ensure the medical technical quality of the work that is done by NLR working towards Zero Leprosy, including work on leprosy and other (skin) NTDs, disability, stigma and mental wellbeing. This is an international position that may be carried out from any of the NLR offices: NHR Brasil, NLR India, NLR Indonesia, NLR Mozambique, NLR Nepal or NLR The Netherlands.
What will you do? 
Develop (research) proposals and coordinate the implementation of (research) projects in collaboration with colleagues and partner organizations
Be involved in or carry out data analysis and writing of scientific papers
Guide colleagues within the Alliance to develop, coordinate and implement (research) projects, and guide the process of data management and the analysis of quantitative and qualitative data
Advise on the translation of research results into policy and practically feasible interventions
Be involved in medical-technical capacity building of NLR staff and staff of partners, including government health programmes and NGOs, by transferring knowledge and expertise and developing alliance-wide or country-specific learning activities.
Monitor internal and external developments in the field of leprosy and other neglected tropical diseases (NTDs) and help to ensure that the organization's policy stays relevant and up to date.
Guide colleagues within the NLR alliance regarding medical-technical and public health aspects of leprosy work
Contribute to international networks or committees to help develop evidence-based policies and guidelines, and contribute to content of conferences by taking part in discussions and giving presentations
Participate in internal and external working groups and actively lobby and advocate in support of NLR's vision and mission to work towards Zero Leprosy
Contribute to keeping leprosy relevant and on the agenda of governments, partner organizations and donors (such as ILEP, GPZL, WHO, universities, training institutes)
We offer
A challenging job in a dynamic organization and workforce, with highly motivated and professional colleagues. You will work in an international team where there is room for your ideas and innovations and flexibility in hours and workspace. We stimulate staff in their personal and professional development. In addition to that we offer the following:
4% year-end bonus and 8% holiday bonus
Contract for a year with potential for extension
25 vacation days + 5 extra free days
International working environment
Your profile
You have a Bachelors (WO) degree and a medical degree with a post-graduate degree in community medicine, public health, epidemiology or another relevant biomedical or social science field, A PhD will be seen as an advantage.
You have experience with the development, coordination and implementation of research projects
You have experience in data management and data analysis and have a proven track record in writing scientific publications (at least 5 articles published in international peer-reviewed journals)
You have knowledge and expertise in leprosy and other skin NTDs, and preferably also regarding disability, stigma and mental wellbeing
You have experience with capacity building
You have proven experience working with international NGOs, preferably in the health sector
You have at least 20 years work experiences out of which 10 years of experience working in an international context
You have worked at least some years in a country other than your country of origin and are able to maintain relationships with key stakeholders in various countries
You are willing and able to travel internationally
Join our team!
Please respond before Monday the 4th of October and send your CV and cover letter to vacaturesNLR@leprastichting.nl. The first interview is scheduled for Monday the 11th of October via Microsoft Teams or Zoom. For more information, please contact Liesbeth Mieras at l.mieras@nlrinternational.org
NLR strives for equal opportunities for everyone. We encourage people with a disability to apply. Strong preference will be given to candidates who are based in the Netherlands – or willing to relocate – and who have permission to work in the country. Acquisition in response to this vacancy is not appreciated.
About NLR
NLR wants to end the age-old disease leprosy once and for all. Still, every year around 200.000 new leprosy patients are diagnosed globally and millions of people live with the serious consequences of leprosy due to discrimination and exclusion. Unnecessarily, because timely detection and treatment can prevent disease and further spreading of the infection. NLR is an international NGO that aims for a world without leprosy and its consequences. In our strategy we focus on Zero Transmission, Zero Disability and Zero Exclusion.
NLR is a strong believer in collaboration. NGOs with the same mission in Brazil, Indonesia, India, Nepal and Mozambique are part of the NLR Alliance and are supported by our international office based in Amsterdam. As an active partner in international networks such as the Global Partnership for Zero Leprosy and the International Federation of Anti-Leprosy Associations (ILEP), we make a significant impact towards our mission through collaboration. NLR is a global forerunner in conducting and promoting leprosy research and driving evidence-based innovation.
About 40 people work in our international office in Amsterdam and 200 total globally. NLR, in the Netherlands better known as Leprastichting, is an ANBI with CBF recognition and is supported by 45,000 donors and leading institutional donors including the National Postcode Lottery.
For more information visit our websites: https://nlrinternational.org and www.leprastichting.nl