Blog: World Leprosy Day: fighting for a world free from leprosy in the spirit of Gandhi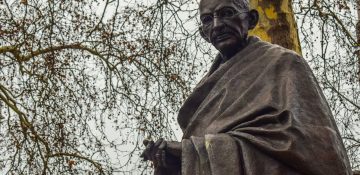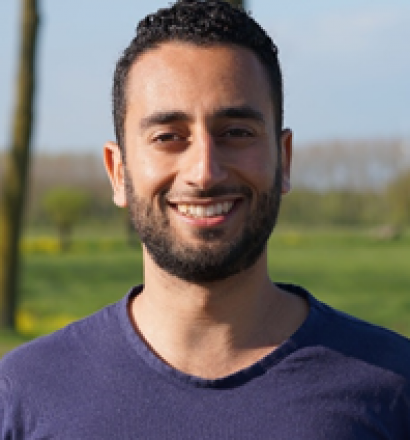 Stephen Labib
International Communication Advisor & Brand Manager at NLR
"Today we would laugh at anyone who wouldn't dare touch the hand of a person affected by leprosy. Poor guy!" – Raoul Follereau
The name of Parchure Shastri probably doesn't ring a bell. However, this former Indian leprosy patient who died in 1945 plays a major role in the worldwide fight against leprosy.
Mahatma Gandhi
In 1932, Gandhi was arrested and imprisoned for his leading role in the Civil Disobedience Movement. While in prison, he heard that Shastri was also imprisoned. In a separate ward because he had leprosy. During a campaign rally in South Africa in 1894, Gandhi first came into contact with persons affected by leprosy. He saw a few bystanders from a distance under a tree listening to him. When he asked them to come closer, they refused. So he went to them. As he approached the group, one of them shouted to Gandhi to stay away and don't come near because they had leprosy. He ignored this and went to meet them. Some had lost fingers, toes, or hair. Gandhi asked about their treatment, to which they replied, "No doctor is willing to treat us, we treat ourselves with the juice of bitter neem (tree)." When he asked if that helped, the answer was negative. They died a slow and lonely death. That was when Gandhi became concerned about the fate of persons affected by this ancient disease. So too, Shastri's fate. Despite many requests from Gandhi, the prison warden did not allow Gandhi to visit him. To encourage Shastri, Gandhi wrote him many letters. Gandhi's historic hunger strike while incarcerated led to the "Poona Pact" to discriminate for and better represent voters in the lowest Hindu class ("untouchables") versus upper classes. Shastri was present during the signing of the pact. After his release, Shastri lived for three years in Gandhi's Ashram (community), where he was cared for by Gandhi. Here Shastri performed marriages until his health greatly improved and he was able to move and take care of himself.
The friendship between Mahatma Gandhi and Parchure Shastri is one of the reasons that Gandhi made caring for leprosy patients part of his life mission. Finally, Gandhi included caring for and promoting the full inclusion of persons affected by leprosy in his 18-point programme to build an independent and free India.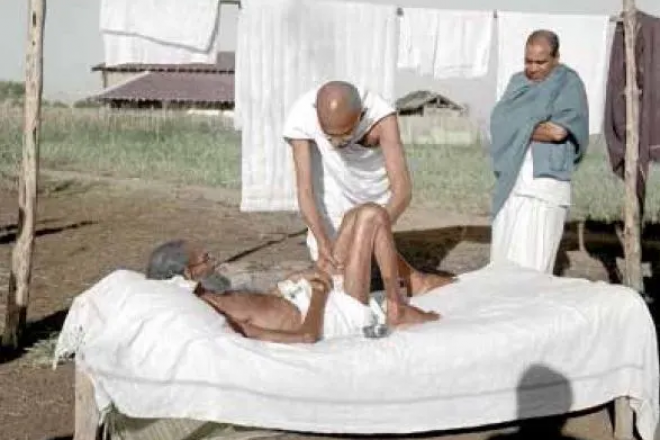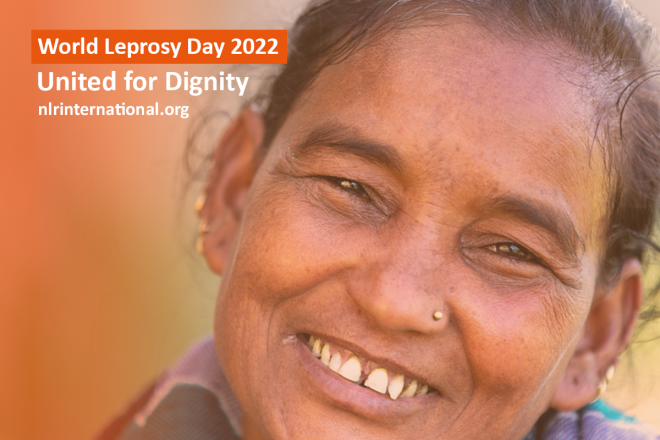 World Leprosy Day
World Leprosy Day takes place every year on the last Sunday of January. In India, it's always on January 30, the anniversary of Mahatma Gandhi's death. In 2022, the last Sunday will also fall on January 30. World Leprosy Day was established in 1954 by French philanthropist and writer, Raoul Follereau. The aim is to increase public awareness and knowledge about leprosy (also known as Hansen's disease) and inform stakeholders leprosy can be prevented, treated, and cured. Follereau was also founder of the Raoul Follereau Foundation, which is committed to the fight against leprosy and poverty. Today, all leprosy organizations worldwide, including NLR, draw annual attention to the situation of all persons affected. On this day we commemorate all the people who have to deal with this age-old disease, which mainly affects people in poverty. Every year 200,000 people are still diagnosed with leprosy. People dealing with the disease deserve a dignified and happy life. Everyone has that right, but some need a little extra help. Giving help can also make a person happy. As Raoul Follereau once said, in the spirit of Gandhi: "To live is to help live. We have to create happiness for others in order to be happy!" The theme for World Leprosy Day 2023 is therefore: Act Now. End Leprosy! How can you help?  Leave your comments and reply.