Blog: Is it ethical to provide COVID-19 booster doses, while many people haven't received one dose yet?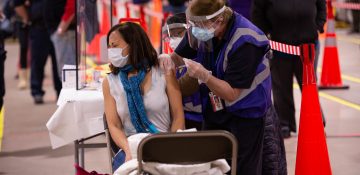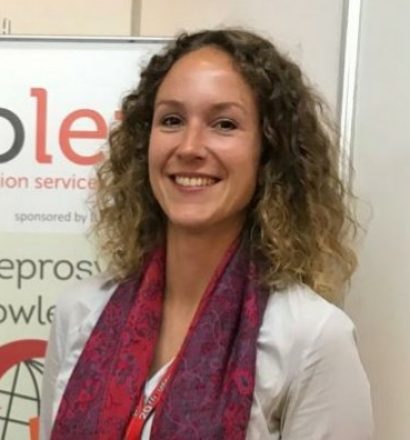 Anna van 't Noordende
Researcher & Medical Technical Advisor NLR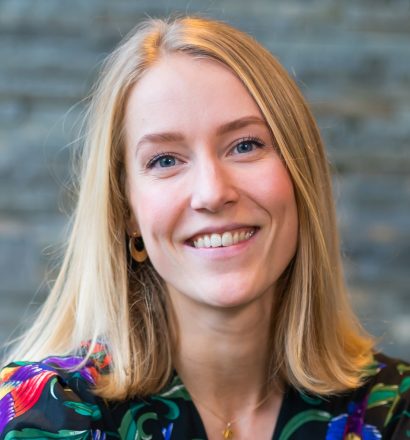 Anniek Akerboom
Infolep Coordinator & Information Officer
December 6, 2021
Increasingly, countries around the globe are stocking up for another round of COVID-19 vaccines, the so-called 'booster dose' (a third dose that helps reinforce the protection from the first two doses of the vaccine). This includes European countries, where on average 82% of the adult population has now been (partly) vaccinated (Source: European Centre for Disease Prevention and Control). Most European countries are planning to provide a third dose to all individuals 12 years and older. In low-income countries, where only 6% of the population has received at least one dose (Source: Our World in Data), a booster dose is not on the agenda. To get a better understanding of whether this is ethical, we will answer the following questions in this blog: Why is the vaccine rate lower in low-income countries? What is the effect of a booster dose? And how do these unequal vaccine rates affect people in vulnerable situations, such as persons affected by leprosy?
Unequal global vaccine distribution
One of the reasons that the vaccine rate is low in some countries, is the unequal global distribution of vaccines. At the end of 2020, high-income countries bought large amounts of vaccines, leaving little behind for lower income countries (Source: BBC). Moreover, only 14% of the agreed upon vaccine donations as part of COVAX (a global collaborative initiative to ensure equitable access to COVID-19 tests, treatments, and vaccines) have been delivered to date and refusals to waive patents and share vaccine technology have further hindered the fair distribution of vaccines (Source: Oxfam International). Even when vaccines are delivered to lower income countries, logistic challenges for the procurement and distribution of vaccines, including storage and transport, provide another obstacle. For example, equipment is needed to keep vaccines at a certain temperature (Source: Maturitas).
Other reasons for low vaccine rates are the widespread hesitancy to get vaccinated due to perceptions about COVID-19, and misconceptions about the vaccine (risks) fuelled by mistrust in government, conspiracy theories and misinformation. Specifically in low-income countries reluctance can also be caused by difficult to reach vaccine sites, negative perceptions of healthcare quality, weak support for vaccines from traditional leaders and a lack of COVID-19 vaccine campaigns (resulting in, for example, low information about vaccine sites). However, a recent study on COVID-19 vaccine acceptance covering 10 low- and middle income countries found that 80% of the people surveyed were willing to get vaccinated, suggesting unequal distribution and a lack of infrastructure in low-income countries are, in fact, the greatest problems (Source: Nature Medicine)
Booster dose effectiveness
Now let's dive a bit deeper in the effect of booster doses. Booster doses offer longer-term protection against getting ill from COVID-19. They appear effective against hospitalisation and severe disease, specifically among people aged 40+, because as their age increases, individuals have a more rapidly waning immune response. A third dose does not appear to result in more protection for people below the age of 40 (Source: The Lancet). Therefore, the question arises as to whether there is a general need for booster doses that countries seem to anticipate. This is an important question to answer looking at vaccine inequity around the world. Providing booster doses to all individuals 12 years and older, could cause more supply shortages in other countries.
Impact of the pandemic on people in vulnerable situations
So, how ethical are these booster doses for whole country populations, including teens and young adults, while other people are still waiting to get that first dose? What does this mean for individuals in vulnerable situations, such as persons affected by leprosy, in countries with low vaccine rates? Should they now be even more patient, waiting their turn? The COVID-19 pandemic already has had a disproportionate impact on persons affected by leprosy. Many persons affected by leprosy, who are often without a safety net and living below the poverty line, have lost their jobs (Source: United Nations Human Rights Council). According to Dr Tahir Dahiru, Executive Director of the Leprosy and Tuberculosis Relief Initiative Nigeria (LTR), "many persons affected by leprosy have lost their jobs and other sources of livelihood, people were confined to their homes because of the lockdown and other restrictions". Key activities for early diagnosis and prevention of physical disabilities due to leprosy have been interrupted by the pandemic, causing a 37% reduction in the global number of newly diagnosed leprosy patients in 2020 (Source: WHO Weekly Epidemiological Record). For many, essential medicines have become unavailable due to disrupted supply channels. And finally, persons affected by leprosy have not been included in priority groups for COVID-19 vaccination and often have limited access to healthcare services, including vaccination sites (Source: United Nations Human Rights Council)
COVID-19 does not discriminate, policies do
One of the things that the COVID-19 pandemic taught us is that we are all connected. We are not separated by arbitrary borders and the COVID-19 virus does not discriminate or exclude certain population groups. We all live with the consequences. Isn't it then our moral duty to fight this pandemic globally and to also consider those who need it most? To collectively put an end to the human rights violations and social and medical issues of this pandemic? A pandemic asks for leaders who dare to look beyond national borders. Leaders who can see that other people's problems are everyone's problems. Not just protecting their own citizens, but all citizens worldwide. Leaders who communicate, collaborate and share knowledge, for example about effective health campaigns for vaccine uptake and distribution. Leaders who support infrastructure improvements, and who donate vaccines as agreed. What do you think would be the first step towards ending the COVID-19 pandemic? Share your thoughts!