NLR continues as an alliance
In the past 50 years, NLR has been one of the major change-makers towards a world without leprosy. We take pride in enabling research and driving evidence-based innovations. To better serve our mission we are transforming NLR into an alliance of local NGOs.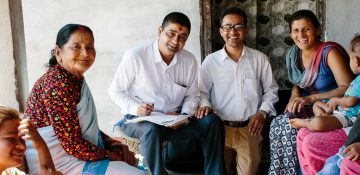 Alliance combines two effective approaches
Wishing to combine two effective approaches; locally embedded organisations and international innovation programmes, we jointly decided to become an alliance of independent NGOs under the family name NLR. First members are NHR Brasil, NLR India, NLR Indonesia, NLR Mozambique, NLR Nepal and Leprastichting. Each local organisation has its own board. Their chairs form the Council of Chairs which hold a yearly meeting to discuss joint strategies, challenges and directions. Twice a year all directors meet at the Round Table to develop programme strategies, initiate and implement innovative projects, increase effectiveness, share learnings and inspire each other.
This organisational change ensures that we can continue to focus on introducing and implementing inspiring breakthroughs
Keeping leprosy on the national health agenda
In many of the countries NLR works in, economic development has led to increased health budgets. Still, leprosy remains a hidden disease. Quite literally, since persons with (visible effects of) leprosy are often excluded from society. They need support from local organisations that keep leprosy on the government's health agenda. And although as an international organisation, NLR has been able to collaborate successfully with governments we believe that local organisations of dedicated leprosy specialists can have more impact. They are better suited to be lobbyists, advisors and developers of locally embedded strategies to stop leprosy.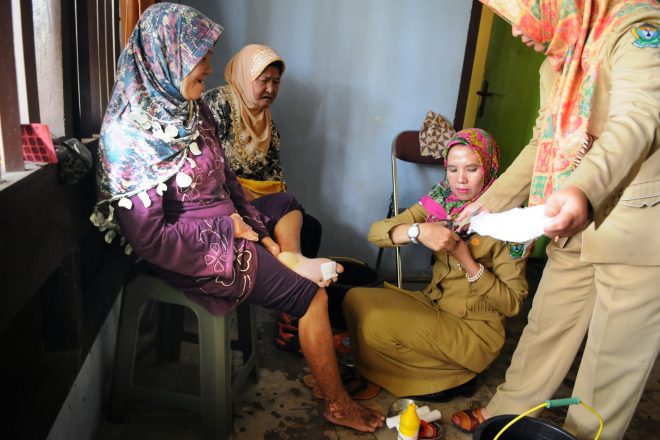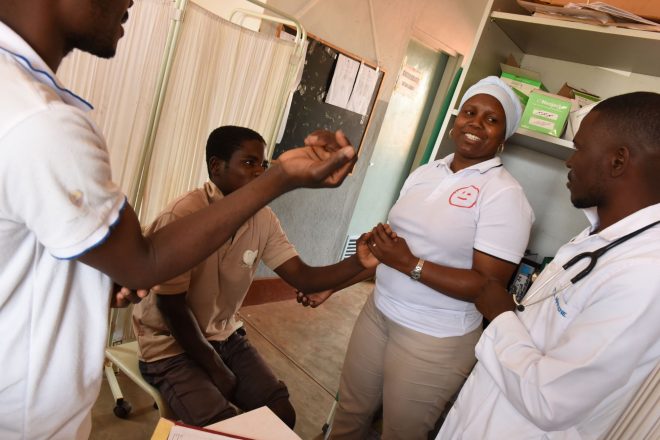 International scale drives innovation and breakthroughs
At the same time it has enormous benefits to keep these locally embedded organisations connected. After all: in order to achieve breakthroughs in leprosy control, evidence based approaches of a significant international scale are needed. These are not easily put in place by one local NGO but together organisations can develop a united programme and implement approaches in several countries at a time. This underlines the importance of an international alliance like ours – and of the active role of NLR in international networks such as International Federation of Anti-leprosy Associations and the Global Partnership for Zero Leprosy. In these networks we develop and implement joint programmes, such as 'Stop transmission of leprosy' and 'Screening people at risk of developing leprosy', which also make it possible to compare approaches between countries, exchange ideas and find best practices. The ultimate goal of these collaborations is to find breakthroughs that can be incorporated in worldwide health protocols.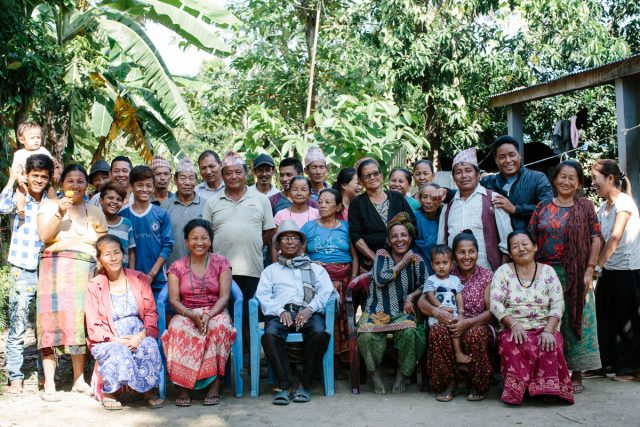 Together we are NLR
It is an inspirational time in the history of NLR. In February the NLR Council of Chairs came together for the first time and had really inspiring conversations about the fundamentals of NLR's approach: 'working together with governments' and 'implementing research based innovations'. We also discussed our mutual history and strategies for a united future. In the next years we will focus on making more local impact and on achieving breakthroughs in leprosy control in the five countries NLR works in. Hopefully with more organisations that share our mission and believe in our approach to stopping leprosy.
Would you like to know more about our alliance and partnership opportunities? Contact NLR CEO Jan van Berkel personally.