NLR Highlights 2022
Here are NLR's top 10 highlights of 2022.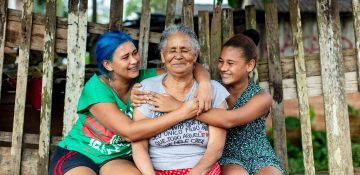 1. Contacts receiving enhanced preventive treatment in Brazil, India, Nepal and Bangladesh.
The biggest achievement for the Stop the Transmission of Leprosy! (PEP++) project in 2022 was the start of the randomised controlled trial of the enhanced post-exposure prophylaxis regimen in all countries involved. It was a long road to obtain the necessary approvals and make all the procedures operational but it is now a reality. Each day we are able to enrol more close contacts of persons affected by leprosy in the trial to provide evidence for a stronger preventive regimen for close contacts in the future.
At the end of 2021, the decision was made to expand the project to Nepal and Bangladesh. The project is now well underway in these countries as well as in the countries in which the project was originally planned: India and Brazil . Contacts of leprosy patients receive the new enhanced preventive treatment: PEP++, which is expected to have an even stronger protective effect than SDR-PEP.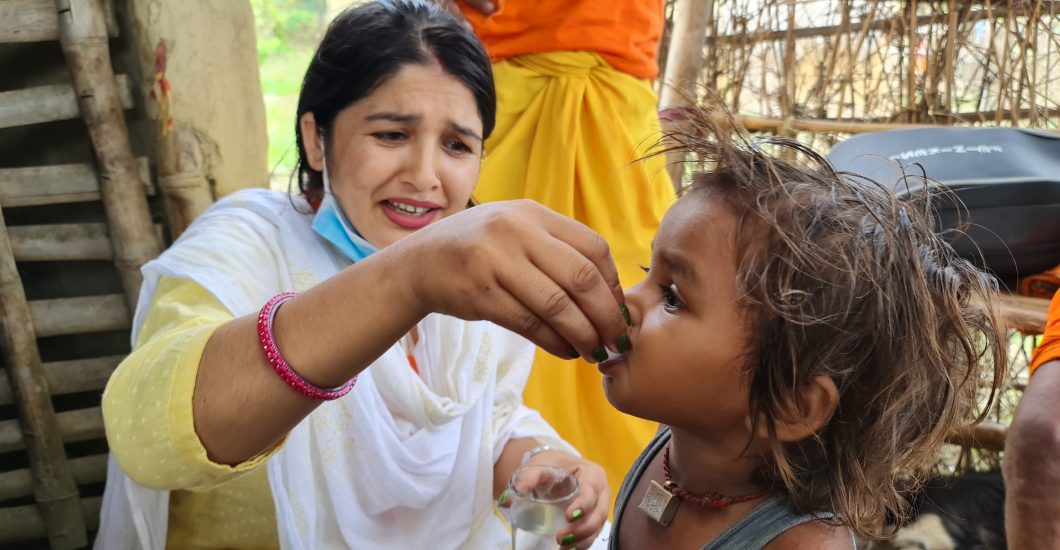 2. India: scale-up call centre based follow up of leprosy patients
NLR India celebrates the successful scale-up of call centre based follow up of leprosy patients that are still under treatment. The State Government of Rajasthan plans to support this initiative further with the approval of the Government of India.
The call centre project was conceptualised to showcase the usefulness of following up with the leprosy patients during their treatment period through tele counselling. The state leprosy officer (SLO) of the Government of Rajasthan (one of NLR India's intervention states) took personal interest in knowing how the call centre functions – e.g. how the patients are being followed up, what is the duration and frequency of follow up, what types of questions are asked to the patients, what type of counselling is provided, what the patients' feedback has been and what actions have been taken based on this feedback.
This is the first time in the country that a state has agreed to systematically follow up  leprosy patients through tele-counselling. As a result, monitoring of the treatment no longer needs to take place in a health centre, which significantly increases efficiency. The State Government of Rajasthan appreciated the innovative idea of NLR India to follow up leprosy patients by phone and wants to scale up this method so that more patients from more districts can benefit.
Dr. Ashok Agarwal, CEO of NLR India, shared his thoughts on the achievement saying "The sustainability of any program increases once it is owned by the government. In this case, the Government has not only accepted the model, but also, they are trying to put the model into practice through their own system and budget."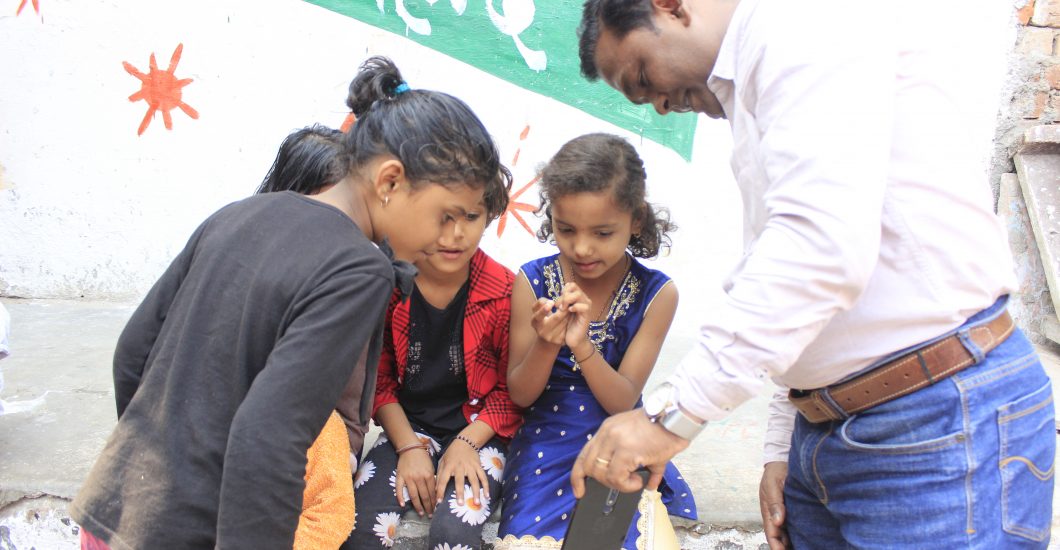 3. Mozambique – earlier detection through health workers
Where previously in Mozambique only doctors could suspect (and sometimes diagnose) persons affected by leprosy, now health workers can more accurately refer people they suspect of having leprosy. This ensures that the capacity to diagnose leprosy is increased and more people are diagnosed and treated in time. This is in large part due to the interventions linked to our preventive implementation project: Ready4PEP.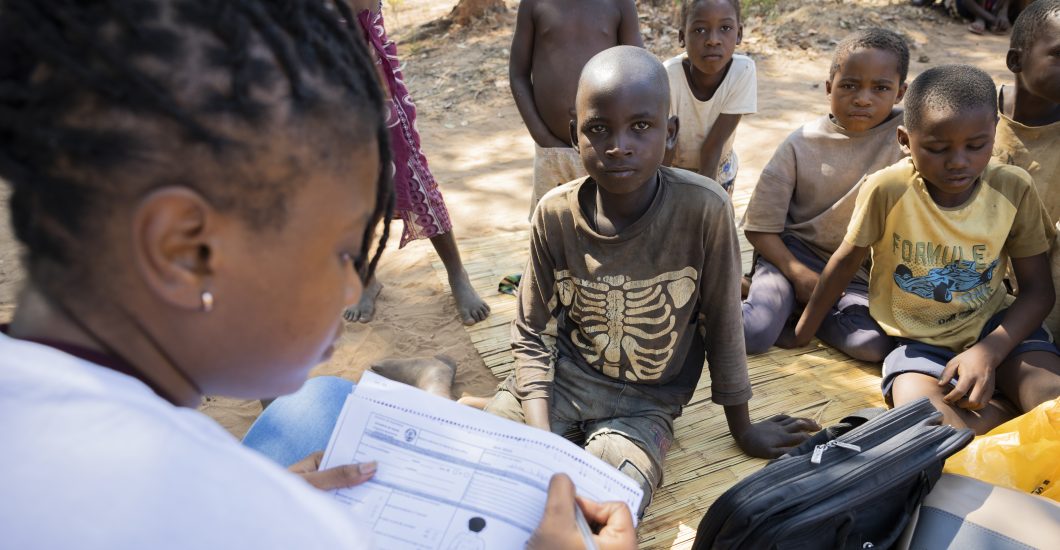 4. Brazil – In defense of democracy and rights for neglected populations
The 7th Brazilian Social Forum for Confronting Infectious and Neglected Diseases claimed more access to prevention, diagnosis, and treatment for leprosy and other conditions. This year's theme was "In defense of democracy and rights for neglected populations."
After two years of virtual meetings due to the COVID-19 pandemic, the event brought together leaders from various organizations and social movements to highlight the rights of people and communities affected by diseases such as leprosy, Chagas disease, hepatitis, leishmaniasis, and malaria. Among the participants there were health professionals, researchers, professors, and university students. The forum was opened by Alexandre Menezes, epidemiologist and executive director of NHR Brasil – a member and supporter of the Forum. In his speech, Alexandre highlighted the need to listen and legitimize the claims of people affected by NTDs.
In addition to NHR Brasil, the Forum is held with the support of Doctors Without Borders in Brazil, Drugs for Neglected Diseases initiative (DNDi), Universities Allied for Essential Medicines (UAEM), Cuida Chagas, Federal University of Ceará (UFC), Federal University of Bahia (UFBA), the University of the State of Pará (UEPA) and the Ministry of Health of Brazil.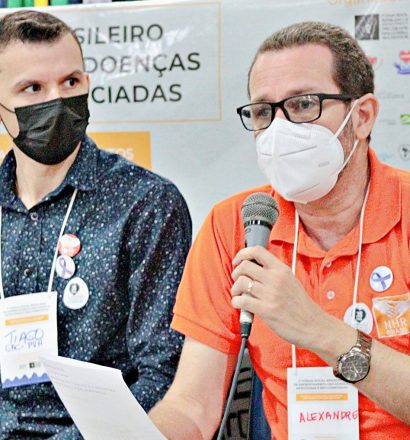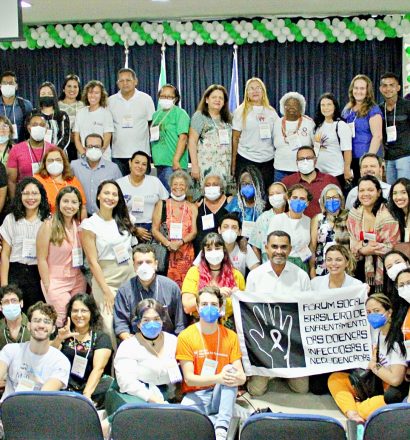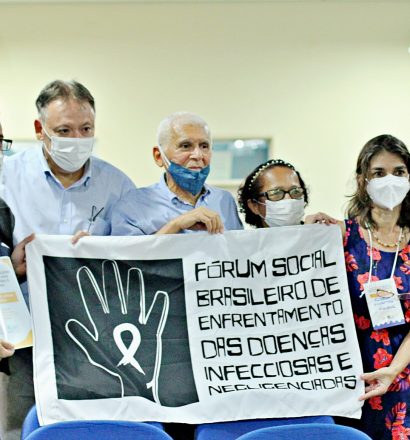 5. Indonesia – challenges faced by persons affected by leprosy turned into national action plans
NLR Indonesia has developed partnerships with Indonesia's national disability networks, to bring the challenges faced by people affected by leprosy to the government's attention. In July 2022 the disability network FORMASI, in collaboration with NLR Indonesia, submitted a report to the national government, citing many specific challenges faced by persons affected by leprosy. The recommendations from this report will be used by Indonesia's national development planning agency to develop the country's national development agenda, and used by provincial governments to develop regional action plans for people with disabilities.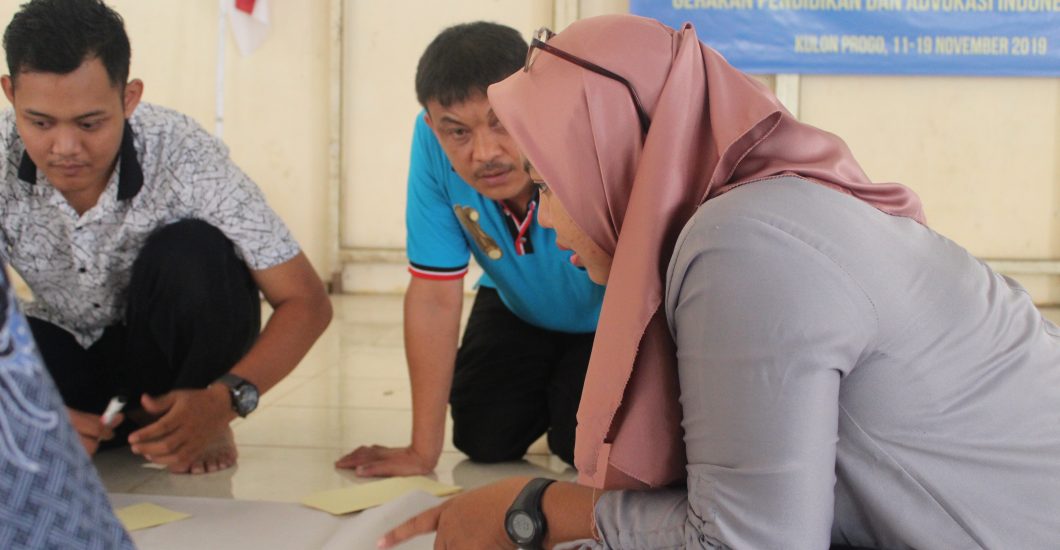 6. Indonesia – NLR Indonesia collaborates strongly with The Leprosy Mission Australia
NLR is currently transitioning into an Alliance with national NGO's. NLR Nepal has already taken the step to become a national NGO in 2021. In 2022, NLR India and NLR Indonesia signed the transition agreements. This also means that they have more responsibility related to fundraising and financing leprosy activities. In that light, it was great that NLR Indonesia signed two contracts with the Leprosy Mission Australia in 2022 for two projects:
Leprosy Friendly Village (LFV): Ensuring Community Participation in Leprosy Case Finding
Urban Leprosy: Increasing Health Seeking Behaviour on Leprosy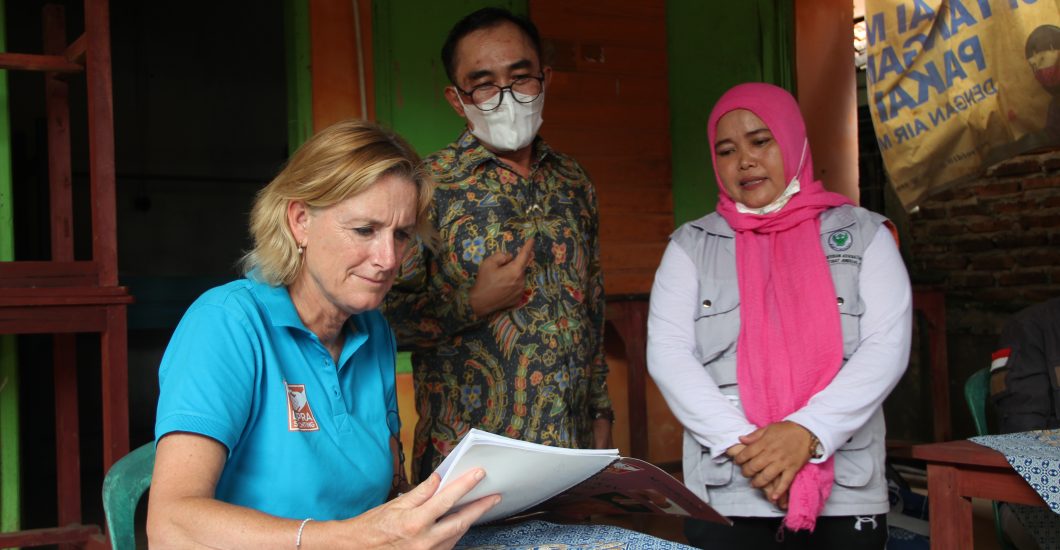 7. Active involvement at International Leprosy Congress and Global Conference on Neglected Tropical Diseases (NNN)
In September 2022 and November 2022 NLR staff was present at the Global Conference on Neglected Tropical Diseases (NNN) in Kathmandu, Nepal and at the International Leprosy Congress (ILC) in Hyderabad, India. NLR staff was highly visible during these events with (keynote) presentations, information booths, research publications, side meetings and network activities with stakeholders. During the NNN, NLR was involved in the organisation of multiple sessions on capacity building, integrated approaches, disease management and inclusion of disability, and leprosy.
At the ILC multiple presentations were given by young career researchers involved in NLR research projects such as PEP++, PEP4LEP and Ready4PEP from Mozambique, Nigeria, Ethiopia, Tanzania, India, Brazil, Nepal, Bangladesh and Indonesia. The WHO Leprosy Elimination Monitoring Tool that was developed by WHO with the support of NLR was presented.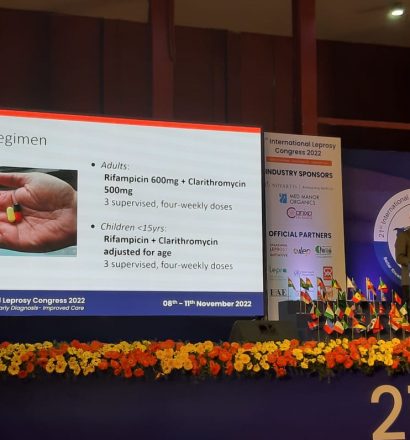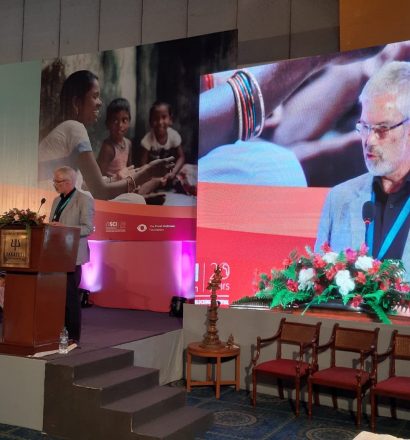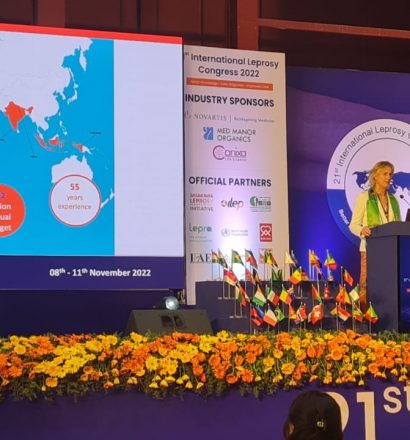 8. PEP4LEP skin camps enable timely diagnosis and treatment
In Ethiopia, Mozambique and Tanzania, skin camps were combined with the distribution of preventive medication for leprosy (single dose rifampicin), hoping to increase the health impact and efficiency. The effects of these skin camps are being studied as part of the PEP4LEP project. Nearly half of the visitors of the skin camps in these countries were suffering from skin diseases, people which were otherwise not likely to be diagnosed and treated (timely). New, otherwise later or undiagnosed, leprosy patients are being detected through these skin camps. So far, about 15,000 people received preventive medication for leprosy after their skin was screened in these community events.
The project is funded by the European & Developing Countries Clinical Trials Partnership (EDCTP), supported by the European Union, and by the Leprosy Research Initiative.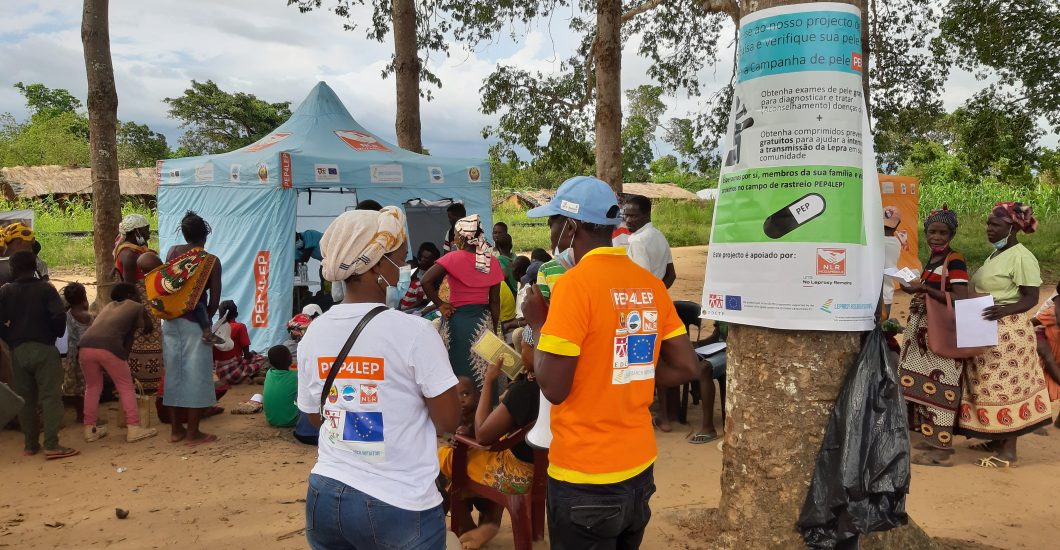 9. Donor Meetings in the Netherlands
On April 7 and April 8 Leprastichting organised two donor meetings to show our appreciation for their support to a world free from leprosy and its consequences. In the Central Museum in Utrecht we informed the donor on leprosy, current issues and progress on specific projects they've contributed to. It was great to meet donors again in-person after two years and to hear from them why they feel it is so important to support our cause.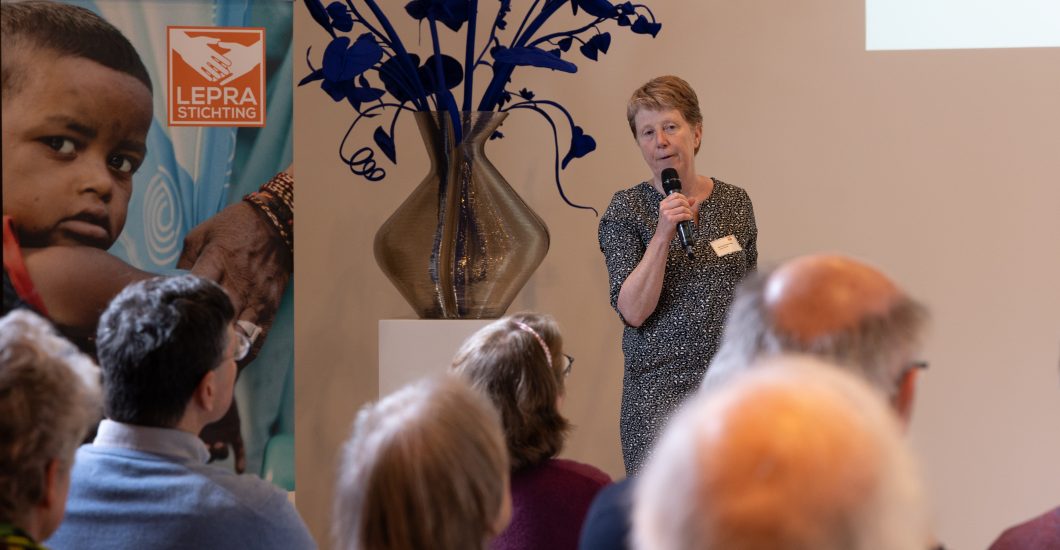 10. Thanks to all our supporters, partners and donors
In 2022 we could reconnect with colleagues, partners and donors in real life again and restart fieldwork and research projects.
We've welcomed 6000 new donors in the Netherlands. Now a total of 46,500 individual donors amplify the need to work towards a leprosy-free world. Loyalty of all our supporters enables NLR to continuously work towards a world without leprosy and its consequences. In India, Brazil, Indonesia, Mozambique and Nepal NLR continued to support persons affected by leprosy and their families to make a bright future possible for them too.
On behalf of all persons affected by leprosy, NLR staff members and trusted partners, NLR would like to thank you very much for your valuable support. By collaboration we can continue, until No Leprosy Remains.