NLR's SkinApp embraced by World Health Organization
Integration of apps enables timely diagnosis of both Neglected Tropical Diseases of the skin and common skin diseases.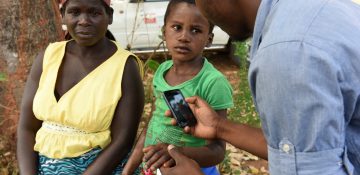 In recent years, NLR successfully developed the SkinApp to support and empower front-line health workers in the recognition of the early signs and symptoms of skin diseases, including Neglected Tropical Diseases (NTDs). As a result, the World Health Organization (WHO) will integrate the NLR SkinApp with their WHO Skin NTD app. The additional information will support users to timely diagnose and treat NTDs that manifest with skin lesions, such as leprosy, as well as common skin diseases.
Skin diseases
Skin diseases are the third most prevalent cause of illness and one of the top 10 causes of disability, globally. They are also among the 10 most common causes of outpatient visits. Of the 20 neglected tropical diseases (NTDs), more than half present with skin manifestations (the so‐called skin NTDs) and are often associated with long-term disability, stigmatization and mental health problems.
NLR's SkinApp is an integral part of several projects in African countries. These include Ethiopia, Mozambique, Tanzania and Nigeria and it is in development for Brazil and Indonesia. The app contributes to enhanced knowledge on common skin diseases and less common skin NTDs by offering an easy-to-use database of skin diseases, including signs and symptoms, pictures, and treatment options. The NLR SkinApp can also be used as a training tool. Front-line health workers find the app useful during their daily clinical practice: "The SkinApp has improved my speed of detection and enables me to get the patient treated timely", said Nurse Victória José Alexandre (29) from Mozambique."
As part of its mission to promote health, keep the world safe and serve the vulnerable, the World Health Organization (WHO) is exploring the potential of mobile phone technology to widen its scope in addressing a range of global public health issues. As a result, the WHO approached NLR to integrate the SkinApp with their WHO Skin NTD app. Liesbeth Mieras, Head Medical Technical Department at NLR elaborates: "The integration with NLR's SkinApp is a great recognition of the creativity, knowledge and hard work it took to develop the app for further roll-out by an important partner in the fight against leprosy and other NTDs."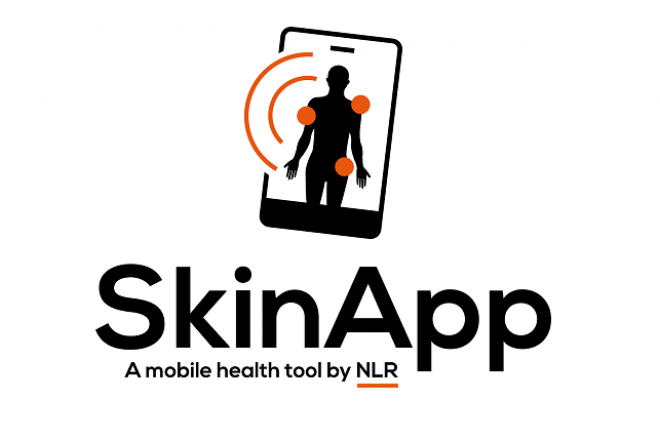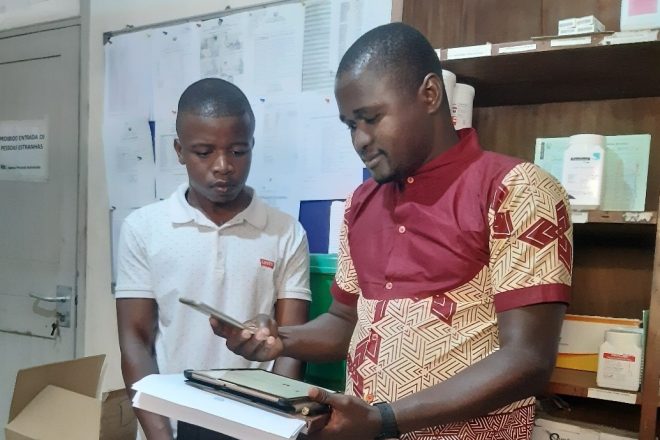 WHO Skin NTD app
WHO has developed a manual to help primary health workers deal with skin NTDs. The information on more common skin diseases that are available in NLR's Skinapp are of added value to this application. The manual has been translated into a mobile app for wider dissemination for both Android and iOS devices. The application also allows rapid exchange of information via a chat box through which general questions can be answered promptly.
In the new NTD road map 2021–2030, the goal of an integrated approach to skin NTDs is to reduce morbidity, disability and the psychosocial impacts of debilitating skin NTDs. "All it takes is to access the interactive menu and a few clicks to help identify the skin condition." – Dr. Jose Postigo, Medical Officer, Skin NTDs team, WHO Department of Control of Neglected Tropical Diseases.