SkinApp
NLR developed the SkinApp to support and empower peripheral health workers in the recognition of the early signs and symptoms of skin diseases, including Neglected Tropical Diseases (NTDs) and skin manifestations of HIV/AIDS.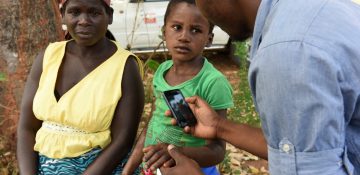 The most leprosy-endemic regions in the world are also amongst the poorest, and providing health care is often profoundly challenged in these areas. If health workers reach communities at all, they are under equipped. They are generalists rather than specialists and forego in-depth knowledge of NTDs, amongst which leprosy is counted. The SkinApp therefore supports a generalist health worker in diagnosis and treatment plan decision making. It also guides when referral to a health clinic might be needed. The SkinApp helps building capacity for health staff, as they also use the app for training purposes.
"The SkinApp has improved my speed of detection and enables me to get the patient treated timely"
– Nurse Victória José Alexandre (29) from Mozambique
The SkinApp supports in timely diagnosis and treatment of skin diseases, especially NTDs that manifest with skin lesions such as leprosy. By doing so, the application potentially contributes to the prevention of disabilities. The app also assists in diagnosing more common skin diseases like eczema, or even potentially lethal diseases like blistering diseases or dermatological signs of HIV/AIDS infections.  Using the SkinApp to screen not solely for leprosy, but also for other skin diseases may decrease stigma and discrimination.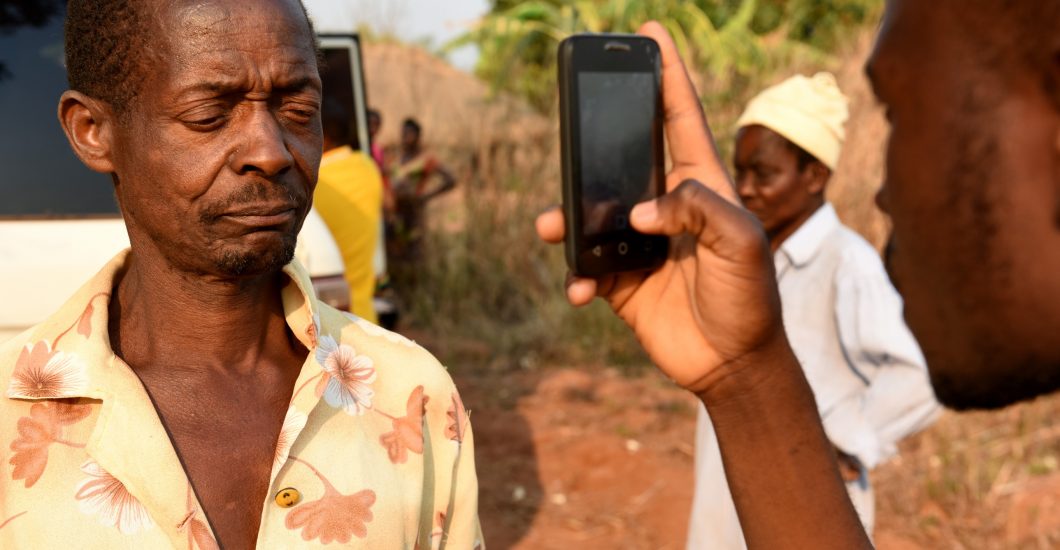 Advantages of the SkinApp
Increases capability of peripheral health workers to correctly diagnose and consequently provide timely treatment by providing a simple tool to diagnose skin diseases;
Runs on an algorithm that recognises signs and symptoms on affected body areas;
Provides peripheral health workers with enhanced knowledge on less common skin diseases by offering an easy-to-use database of skin diseases as a training tool, including signs and symptoms, pictures, and treatment options;
User-friendly application that can be consulted even in rural, offline settings.
In 2017, the SkinApp was recognised as one of the best innovative concepts in international development at the Partos Innovation Festival.
The SkinApp is now available in English and Portuguese. NLR strives for the future development of new country-specific versions in other languages. Currently, the SkinApp is used in the PEP4LEP project.
Download the SkinApp
Are you interested in the SkinApp? Download the English, Portuguese or French version for free in the App Store and Google Play.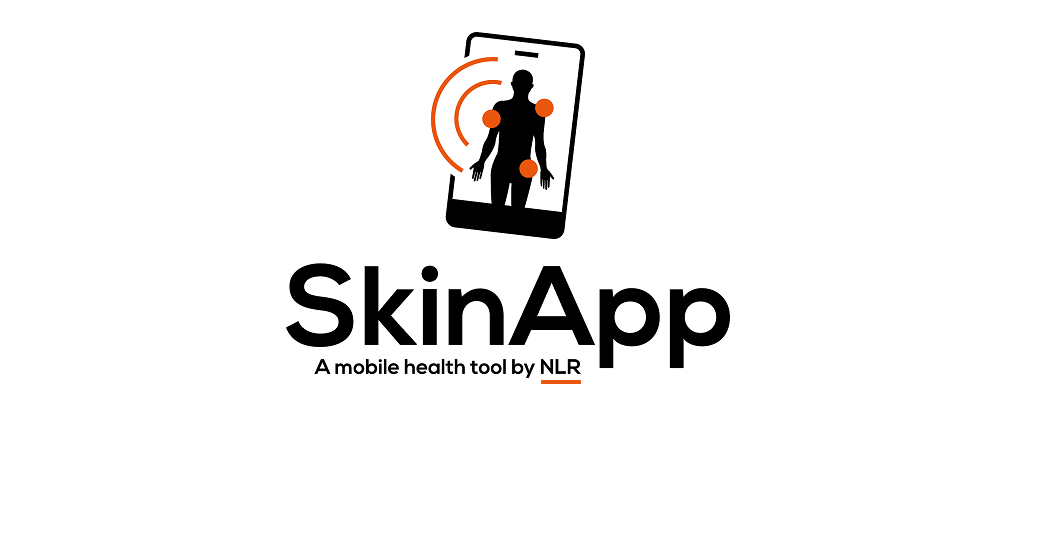 Funding
In collaboration with Dermatologist Colette van Hees, Erasmus MC.