The story of Bimla
With a loan she received through one of our self-help groups, Bimla started her own store. The business provides money for food and clothing – and school fees for her daughter Laksmi.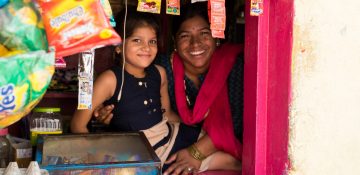 My store enables me to provide for myself and my daughter
As members of the self-help group we can borrow money to start a business
"I got leprosy when I was ten years old. Due to the stigma that in India is attached to leprosy, I never went outside and did not go to school. Despite my fate, I managed to escape from a life marked by begging.
The self-help group of which I am a member and chairman received an initial donation from NLR. This money we invest ourselves. Group members can borrow money to start a business or for medical help. The loans we pay back in instalments.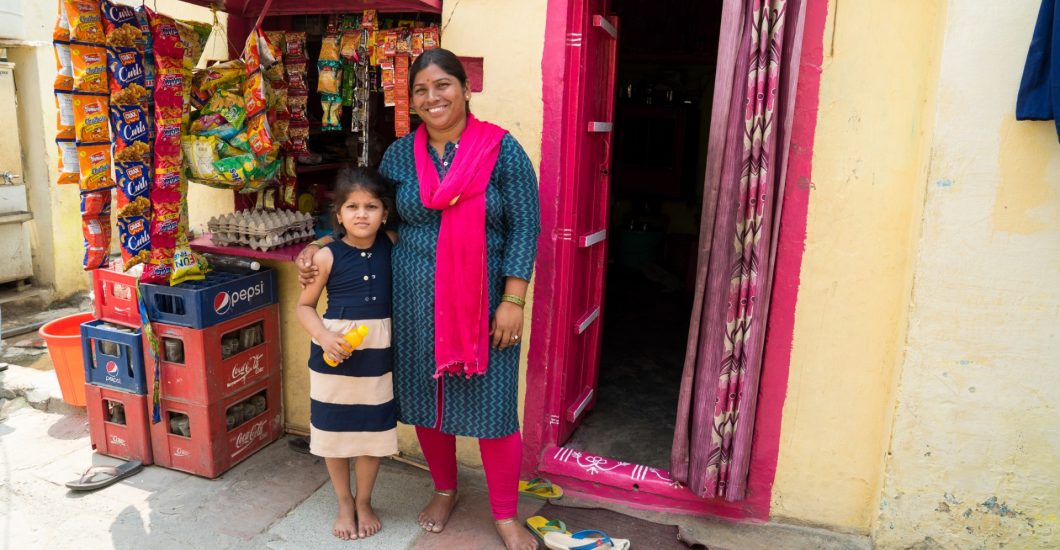 In a notebook, we keep track of the amounts that members borrow. And make sure that everything is duly paid back, with interest. Loans must be repaid within six months after they have been granted.
Today I make my own living, which means my daughter can go to school and work towards a better future
Thanks to the self-help group, today I own a store. I sell sweets, eggs, soap, and other supplies. The group boosts my self-esteem. I now make my own living, which allows my daughter to go to school and work towards a better future. We are part of society again."