The Leprosy Colony: Unveiling the Facts & Stigmas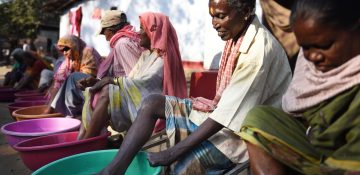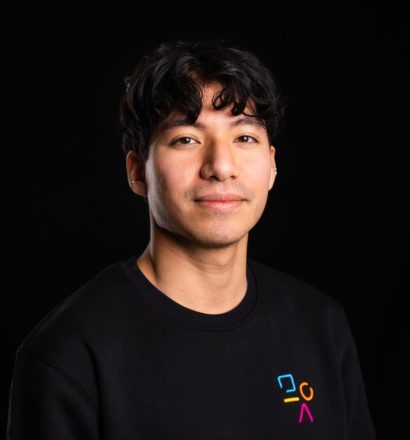 Yannick Wirjosentono
In Europe, leprosy colonies seem like something from a distant past. Sadly, however, they still exist today, serving as a stark reminder of the enduring stigma and suffering associated with this ancient disease. In this piece, I would like to inform you about leprosy colonies, why they exist, what the consequences are for the people forced to live in them, and the misconceptions surrounding them. I believe it is important to inform and inspire people about this forgotten disease and strive to compassion and support for persons affected by leprosy.
What are leprosy colonies, and why do they exist?
Leprosy is an infectious disease that has ravaged human societies for millennia, with mentions even in the Old Testament. One solution our ancestors came up with is the leprosy colony, a place where people diagnosed with the disease were forced to stay closed off from the rest of society. For a long time, this seemed to be the only way to slow down the spread of leprosy. However, since the 1940s, there has been a cure for leprosy. This and other scientific breakthroughs, but also improvements in general health, caused the disease to disappear from most areas of the world. Nevertheless, education on the spread and infectiousness of leprosy has not been as widespread, especially in remote poverty-stricken areas. Causing many people already suffering from the disease to become socially excluded with isolation as a result.
Social exclusion and Isolation
As mentioned above, leprosy colonies separate individuals affected by the disease from the rest of society. Stripped of their identities, they were banished to these colonies, facing a life marked by abandonment and loneliness. The emotional toll of isolation is immeasurable, compounding the suffering caused by the disease itself. Some, even after being cured, are still not allowed back into their communities. The fear of being infected permanently stamping the infected with a life of isolation. This still happens today. Even though persons affected by leprosy are generally not forced to live in a colony anymore, they either cannot escape the colonies already in place or move into communities with many persons affected by leprosy, as they are accepted only there.
Misconceptions
Leprosy only spreads during prolonged close contact, but people are unaware of this, Therefore, the stigma surrounding the disease still remains. Lack of awareness about the disease, its signs and symptoms among health workers, the general population and those affected results in the spread going unnoticed for a longer period of time. The misconceptions surrounding leprosy tend to differ between areas, ranging from transmission by touch to being a hereditary disease. None of these are true but serve as a reminder that raising awareness on leprosy and colonies is still important.
Efforts to Eradicate Stigma and Support the Affected
Numerous organizations and initiatives are dedicated to combating the stigma associated with leprosy and improving the lives of those affected. These include NLR, Sasakawa Health Foundation, and The Leprosy Mission, among others. By supporting these organizations, you can contribute to breaking down barriers, providing medical care, and promoting social inclusion for individuals affected by leprosy.
Conclusion
Leprosy colonies, obscured from public awareness, continue to inflict suffering on those affected by the disease. By educating local communities, dispelling misconceptions, and advocating for change, we can lose the stigma surrounding leprosy, contributing to a world where no leprosy remains. Help NLR fight against the stigma surrounding leprosy and work towards a world without social exclusion and inhumane living conditions caused by leprosy. Together, let's take a stand against the injustices and share this information to raise awareness and drive positive change.
Voluntarily written for nlrinternational.org by Yannick Wirjosentono. Opinions stated in the article are on personal title of the author and do not necessarily express NLR's views.