NLR Highlights 2020
2020 was a year of challenge, change and contemplation. See what NLR was able to achieve in the midst of the COVID-19 pandemic in 12 highlights.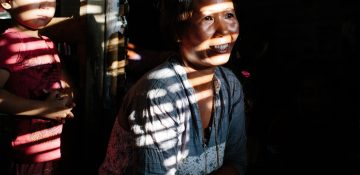 Impact of COVID-19 on NLR's work
COVID-19 and the measures which governments are consequently taking, are impacting lives across the globe. Especially the most vulnerable often feel insecure about the prevention of infection. Isolation and physical distancing further fuels feelings of loneliness.
Naturally, it is also affecting our work in the countries where we are currently active: India, Indonesia, Brazil, Nepal, Mozambique, Nigeria and the Netherlands. The governments of each country have taken measurers of different proportions, depending on the national situation, to stop the spread of the virus. These measures are disrupting daily life and will have far-reaching consequences for the implementation of our ongoing projects. We are in constant contact with our in-country teams who judge the day-to-day situation in the field. The health of our colleagues and people in the communities we work in are our first priority. Mobile phones, SMS, WhatsApp, local radio stations, everything is used to reach the leprosy patients with information on what they should and should not do to prevent COVID-19 from spreading.
We are united by a strong mission and vision: a world without leprosy and its consequences. This crisis will probably affect progress and can delay our impact. However, we are positive that together with all our partners and our strong networks and through your support we can continue to support marginalised communities and individuals who need our help the most during and after the pandemic.
Support for thens of thousands of persons affected by leprosy
NLR supports active case finding of new leprosy patients and we focus on proper training of health staff, information sharing, preventive treatment, training persons affected by leprosy in self-care
and working with local partners. Even during the crisis, NLR was able to detect and treat new leprosy patients and prevent disabilities orworsening of existing disabilities of persons affected by leprosy across three continents. NLR was only able to do this thanks to the ongoing support of loyal donors and valued partners. On behalf of all persons affected by leprosy, we thank you for your support in 2020!
2. COVID-19 emergency response
Most of the project field work stopped suddenly due to lockdowns in each country. Naturally this could have a detrimental effect on persons affected by leprosy who rely on NLR's support. The teams in each country proved able to adapt quickly to the new situations and made themselves very useful to help their communities in times of crisis. These are 5 types of emergency response actions initiated in Brazil, Mozambique, India, Nepal and Indonesia over the past year:
1) Provide food, medicine and self-care kits to the most vulnerable leprosy patients and their families.
2) Provide information via social media, radio and television and pamphlets about how people can prevent infection.
3) Provide face masks, soaps and sanitizers to communities and health professionals.
4) Conduct contact investigations and screening people for possible infection with COVID-19.
5) Make medical equipment, such as a heart monitor and intensive care bed, available to hospitals and special COVID clinics.
3. Skin Games awarded in London in 2020
In 2020, health workers from Mozambique and Ethiopia were trained, as part of the PEP4LEP research project, on how to detect leprosy and other skin diseases, including NLR's SkinApp. They also learned about the use of the antibiotic rifampicin (SDR-PEP) as leprosy prevention method when administering this to contacts of leprosy patients. These training sessions are important for the work in skin camps, which is planned in 2021.
Skin camps bring health care to remote communities. Contacts of persons affected by leprosy are invited to visit a skin camp for skin screening to see if they have leprosy or other skin diseases. If skin diseases are seen, the contacts receive medication, one dose of  SDR-PEP to prevent that they develop leprosy, or are referred to a health clinic.
During the PEP4LEP project, the Skin Games were developed by NLR. The Skin Games consist of flash cards and memory cards, which help to interactively train health workers in recognizing signs and symptoms of skin diseases like leprosy. In March 2020, the Skin Games won the 'Game Award' at the ISNTD Festival in London. The jury report indicated that this was "in recognition for the strong commitment to increasing education and awareness of skin conditions among healthcare workers". The Skin Games are currently being updated, so they can be shared with a wider audience. This project is part of the EDCTP2 programme supported by the European Union (grant number RIA2017NIM-1839-PEP4LEP). This project also received funding from the Leprosy Research Initiative (LRI; www.leprosyresearch.org) under LRI grant number 707.19.58.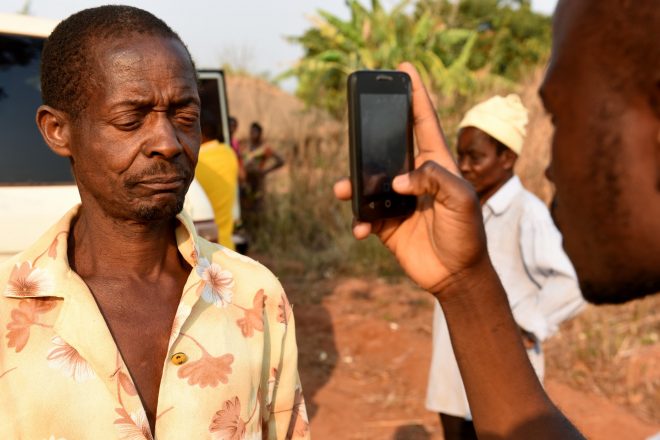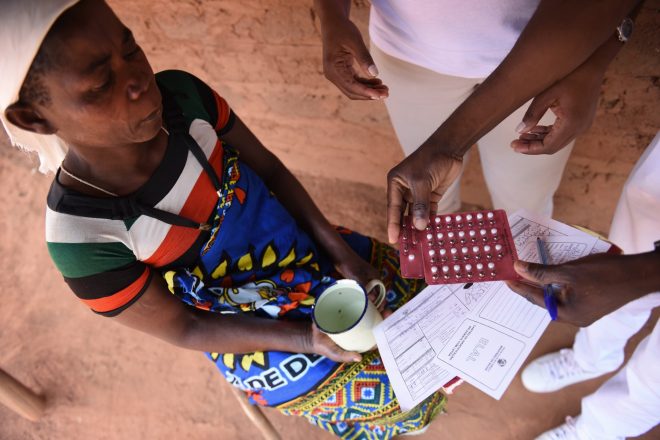 4. NLR's SkinApp adopted by World Health Organization
NLR successfully developed the SkinApp to support and empower peripheral health workers in the recognition of the early signs and symptoms of skin diseases, including Neglected Tropical Diseases (NTDs). The SkinApp supports in timely diagnosis and treatment of skin diseases, especially NTDs that manifest with skin lesions such as leprosy. By doing so, the application potentially contributes to the prevention of disabilities.
As part of its mission to promote health, keep the world safe and serve the vulnerable, the World Health Organization (WHO) is exploring the potential of mobile phone technology to widen its scope in addressing a range of global public health issues. As a result, the WHO will integrate the SkinApp as part of their WHO SkinNTD app. The adoption of NLR's SkinApp is a great recognition of the creativity, knowledge and hard work it took to develop the app for further roll-out by an important partner in the fight against leprosy and other NTD's.
5. Launch of the 'Guides on Stigma and Mental Wellbeing'
ILEP, the International Federation of Anti-Leprosy Associations and the Neglected Tropical Diseases NGO Network (NNN) launched a new website to bring about a better understanding of what stigma is, what can be done to reduce it and mitigate its impact. NLR staff played a key role in the development and promotion of the guides.
Goal of the stigma guidelines
The website is designed to increase awareness and understanding and help to strengthen the technical and relational skills required to handle stigma and its repercussions. The goal is to remove the taboo of speaking about mental health and to help end stigma.
Medical professionals, health and social welfare departments, non-governmental organisations and other agencies now have easy access to information of how health-related stigma manifests and its association with mental wellbeing.
The Stigma Guides were promoted with a video at a WHO webinar and a COR-NTD conference.
6. Start of Ready4PEP project in Nigeria and Mozambique
In the Ready4PEP project NLR starts to implement SDR-PEP, a preventive treatment to stop leprosy transmission, in Mozambique and Nigeria. NLR, NLR Mozambique and LTR Nigeria and a wide range of partners aim to interrupt the spread and devastating effects of leprosy through well thought-out interventions targeting a range of stakeholders. The approach to successfully implement SDR-PEP considers four crucial elements: active case finding, geological mapping, capacity building of health workers and distribution.
The governments of both countries have shown enthusiasm and willingness to work together with the partners in this project to introduce SDR-PEP into their leprosy control programmes and improve care for persons affected
7. Launch of leprosy e-learning modules for health workers in Indonesia
The Ministry of Health in collaboration with NLR Indonesia launched a digital training module for leprosy prevention and control. The leprosy module was launched to continue to improve the knowledge and skills of health supervisors for leprosy and meant to be implemented by governments at national, provincial and local level in a time where keeping distance is required during the COVID-19 pandemic.
The modules are designed to learn how to recognise signs and symptoms and provide adequate understanding and technical ability of health workers in the field to acquire accurate diagnostic skills.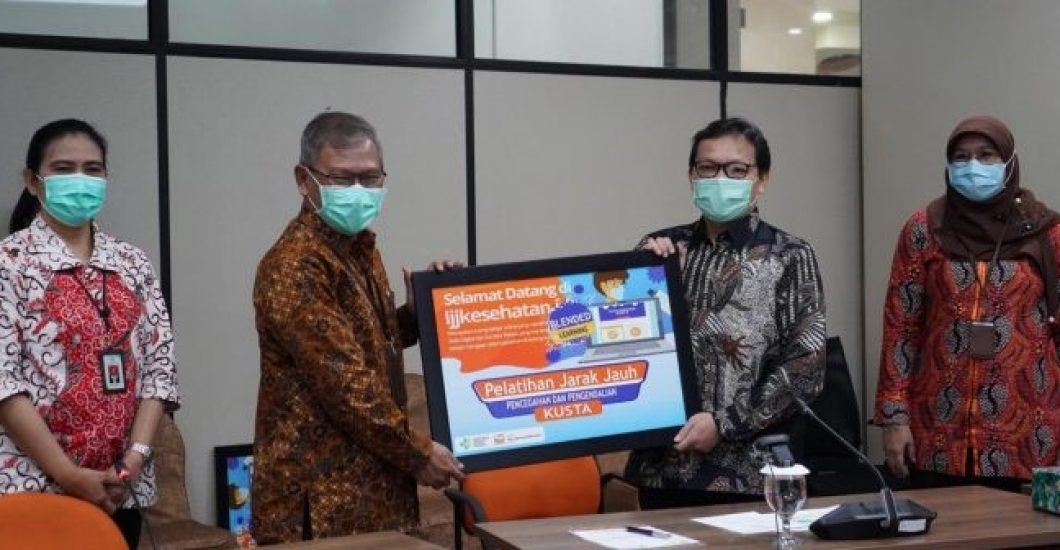 8. Propelling Performance with Partnerships
Cooperation is the basis of our work. NLR's mission to stop the transmission of leprosy can only be done in partnership with others. The recently awarded joint project on mapping methods of clustering leprosy case data shows clearly this way of working in practice.
NLR and NLR Nepal team up with AIM Initiative/ALM to map people with leprosy in Nepal to make SDR-PEP implementation and new case detection initiatives more effective. A useful best practice will be developed with tools, protocols and flow charts which will be available to, and used globally by, ministries of health's Leprosy Programme Managers and NGOs when implementing SDR-PEP. Additionally, tools for data management, data collection and data analysis will be shared to help others carry out mapping themselves.
NLR is responsible for the project in Nepal and will support the development of trainings, reports and best practices as well as data analysis. NLR Nepal is responsible for the implementation of the activities in Nepal. Other tasks include collection of mapping data and the organisation of focus group discussions and trainings.
In 2020, NLR and NHR Brazil have also initiated new collaborations. NHR Brazil is collaborating with UNESCO to implement strategies to combat stigma among people affected by leprosy and other neglected tropical diseases.
9. Project to End Child Leprosy among Top 100 Proposals for MacArthur Grant
The project 'End Child Leprosy by 2030: Break Transmission and Eliminate Stigma' was one of the highest-scoring proposals, designated as the Top 100, in the MacArthur Grant's 100&Change competition for a single $100 million grant to help solve one of the world's most critical social challenges.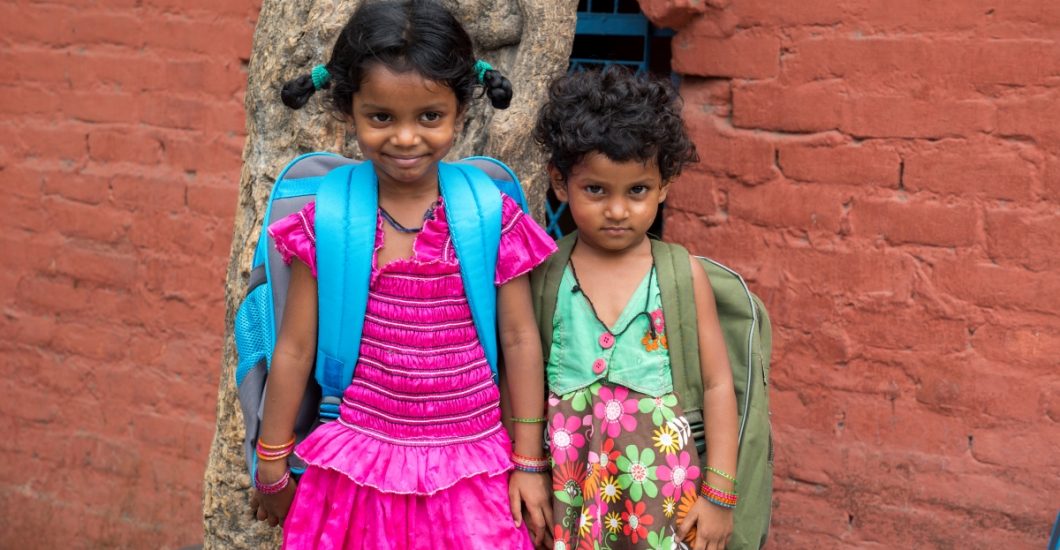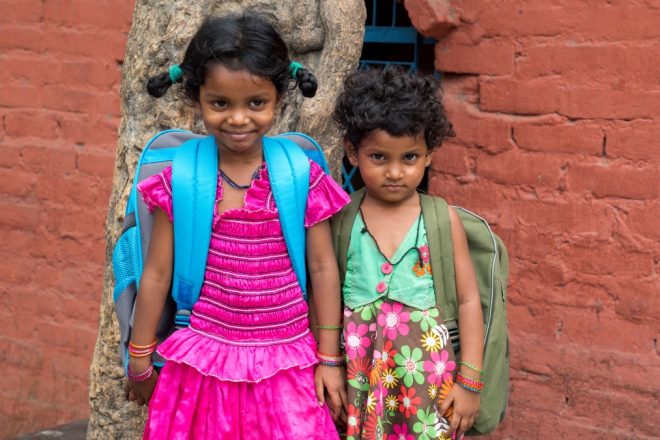 10. Linda Hummel appointed as new director of NLR
Ms Linda Hummel was appointed as the new director of NLR. She started on 1 January 2021. She succeeded departing director Jan van Berkel, who held this position from 2009. Linda Hummel has years of experience in international and innovative organisations. First in the private sector, later in international cooperation. In recent years she has worked as Director of Global Fundraising Development at Amref Health Africa. Earlier she was responsible for communication, fundraising and partnerships as management team member at Amref Flying Doctors from 2005 to 2018.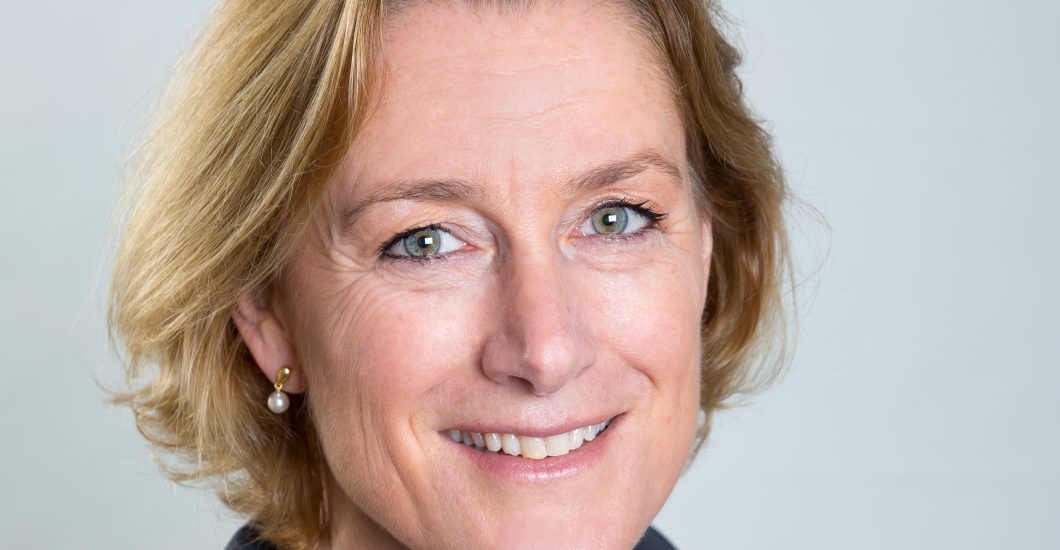 11. NLR launched innovative research project 'Stop the transmission of leprosy' in India and Brazil
The Stop the Transmission of Leprosy! Project, focuses on early detection of leprosy and preventive treatment of people who have frequent and close contact with persons affected by leprosy. The project aims to reach a total of around 800,000+ contacts of persons already diagnosed with leprosy in India, Indonesia and Brazil. Of all new leprosy patients, 80% occur in these three countries together. The project is funded by the Dutch Postcode Lottery through its Dream Fund.
The project, designed by NLR in collaboration with national stakeholders, aims to stop the transmission of leprosy by using a package of innovative tools and best practices. Among them, enhanced preventive medication, called PEP++. With the new PEP++ regimen, contacts will receive three doses with a combination of rifampicin and clarithromycin. With this, it is expected that the treatment will be 80-90% effective resulting in a drop of annual new patients within project areas by 50% at the end of the five-year project. In 2020, NLR, NLR India and NHR Brasil officially launched the project in India and Brazil in the presence of key national stakeholders, media and contacts of persons affected by leprosy who received the first dose during the launch ceremony.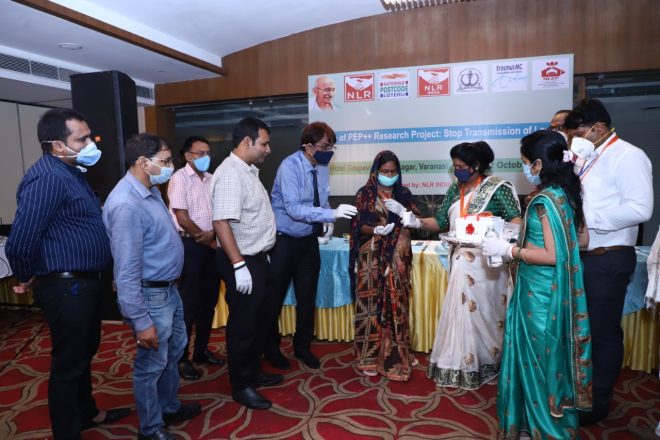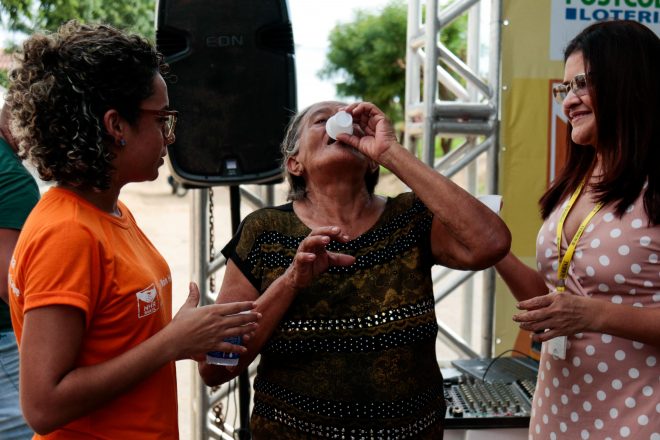 12. Increase in individual donors and donations in the Netherlands
At the Leprastichting, NLR's international office, the individual donor base grew from 43,116 to 44,154 relations. This also resulted in an increase of donations to 136,112 donations in 2020 (124,788 in 2019). Individual donors are the heart of our organisation. At NLR we highly value our donors and aim to tailor our communication around them. In 2020 NLR further refined it's donor-centered approach by adapting information materials to their wishes and needs. Moreover, a stronger focus on social media visibility and face-to-face fundraising also helped to generate more awareness and touchpoints with (potential) individual donors.