Countries and districts
The project is conducted in India, Brazil and Indonesia because 81% of all new leprosy cases world-wide are detected in these countries. In each country, two high-endemic districts or municipalities have been selected: Chandauli and Fatehpur in Uttar Pradesh State, India, Fortaleza and Sobral in Ceará state, Brazil, and Pamekasan and Pasuruan in East-Java Province, Indonesia.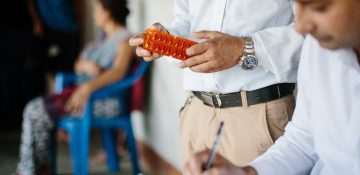 Brazil
Brazil is the first country that started the distribution of the preventive treatment after a succesful launch event. On 4 March 2020 NHR Brasil and NLR hosted the official start of the innovative project 'PEP++: Stop the Transmission of Leprosy!' Political leaders from federal, state and district levels, as well as representatives from universities, WHO, the Brazilian Dermatological and Hansenology Societies and persons affected by leprosy gathered to kick off and commit their support to this multi-country, and multi-partner collaborative research programme. On 5 March (Sobral) and 6 March (Fortaleza) the first dose of a new preventive treatment was given to close contacts of persons affected by leprosy.